Audi A1 citycarver promises customization and flexibility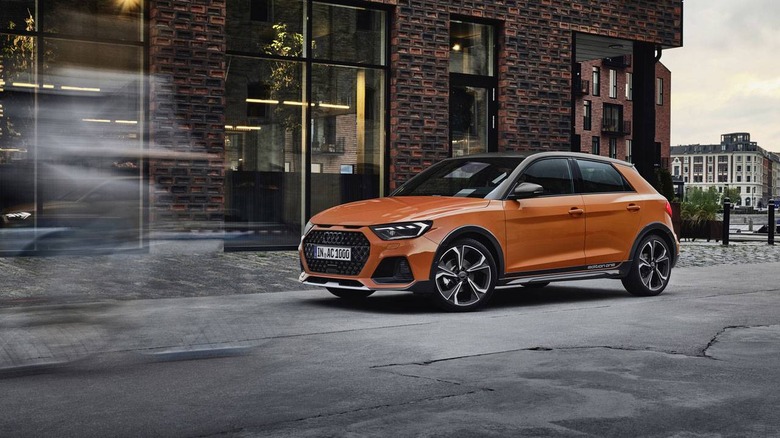 Audi has unveiled the latest entry in the A1 line, and the vehicle is called the A1 citycarver. The A1 citycarver is based on the A1 Sportback in Technology and design. The car measures 13.3-feet long and has increased ground clearance by 2-inches.
Audi says the citrycarver's increased ground clearance provides for improved visibility and easier entry. The 2.0-inches of additional ground clearance are thanks to a higher suspension ride height at 2.0-inches and larger wheels that are 16-inches in diameter for starters. Audi says that the A1 citycarver has a robust, off-road look to it and has a pair of slots above the grille that set it apart from the Sportback the citycarver is based on.
The car offers nine colors with a contrasting roof in black metallic or gray metallic. An available black styling package paints the lower section of the body in deep black rather than the stock gray and stainless steel paint finish.
A1 citycarver buyers can choose from three equipment lines, including advanced, design selection, and S line. S line gives buyers a choice of cloth/synthetic leather or Alcantara/synthetic leather. Buyers can opt for an optional Dynamic package. This package includes red brake calipers, Audi drive select dynamic handling, sound actuator, and adjustable dampers.
The citycarver mirrors the A1 Sportback with a large interior and luggage compartment that holds 12.5 cu ft of stuff. The car has full LED headlights and a 10.1-inch screen. Audi offers a Navigation plus and supplemental plus package that ads Google Earth, online traffic information, and WiFi hotspot. The A1 citycarver can be ordered in August 2019 and lands in European dealerships in the fall of 2019. Pricing is unannounced at this time.