AT&T's GoPhone prepaid subscribers score 4G LTE on June 21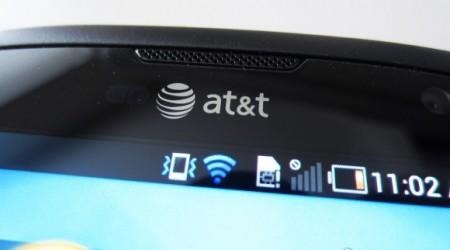 Prepaid cell phone plans and handsets come with a lot of benefits, but 4G LTE isn't always one of them. That will change later this month for AT&T subscribers, who will soon have access to a new prepaid handset from the carrier with 4G support, giving them access to the faster mobile broadband network. What handset? The Samsung Galaxy Express.
The new handset will be available on June 21, but those who already have a 4G-enabled smartphone can also bring it to the network. The carrier boasts its 4G network as being the largest available in the United States. All three of the prepaid GoPhone plans (the newest ones, that is) will provide access to the 4G LTE network.
The cheapest GoPhone plan is $25 a month, and gives users 250 minutes of calling, unlimited texting, and the ability to get a palty 50MB of data for $5 extra dollars tacked onto the monthly rate. The next price point is $40 a month, and brings with it 500 minutes and 200MB of data, with each 100MB extra costing $5. And finally, there's the $60 monthly plan, which offers 2GB of data, with an extra 1GB being available for $10.
As for the Samsung Galaxy Express smartphone, it has solid mid-range specs and will be priced at $249.99 online. The phone offers a 1.5GHz dual-core processor, 1GB of RAM and 8GB of storage space, as well as a microSD expansion slot that supports up to 32GB. The display is a 4.5-inch Super AMOLED Plus panel. There's a 5-megapixel rear camera with 720p video recording, and a 1.3-megapixel front-facing camera with VGA resolution.
AT&T Mobility's senior vice president of data and voice products Mark Collins said: "AT&T GoPhone customers can make the most of their smartphones on our fast 4G LTE network, and with our new prepaid plans, they're getting even more value and data at an attractive price. With the addition of the Samsung Galaxy Express, customers get the latest capabilities and speeds from their wireless experience, and we'll be adding more exciting devices to our GoPhone lineup."
SOURCE: AT&T