Attack on Titan game is coming to Nintendo 3DS in May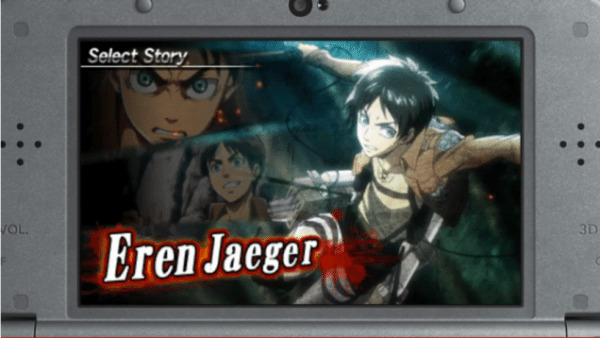 We're psyched! The Attack on Titan manga and anime is getting the video game treatment ahead of the live-action movie which is in production. Attack on Titan: Humanity in Chains will be made exclusively for the Nintendo 3DS. You can attack the vicious giants in a single-player campaign and play co-op with up to four players. For players who are using the new Nintendo 3DS XL, the game is designed to support the new C-stick which controls the camera, giving you optimal angles for swooping in to attack the giants.Humanity in Chains was previously a Japan-only release titled The Last Wings of Mankind. Now, the English version of the game is available stateside and in Europe. FYI, this game won't be available in stores. Publisher, Atlus, is releasing the game exclusively in the Nintendo eShop in May.
You can check out the trailer for the game below. If it looks a little gruesome, it's because the game is rated M (mature 17+) for violence, blood and gore, and partial nudity. I'm both excited and taken aback by the rating. The titans in the trailer look downright creepy, which makes sense because they are ferocious, skinless giants in the Japanese series. I can't wait to slash them to pieces in the game.
As for the live-action movie, production allegedly started all the way back in 2011. We finally got a teaser trailer (in Japanese) for the movie. It's a bit convoluted if you don't speak Japanese, but according to the trailer, the movie will be getting a Japanese release date late this summer. After that, hopefully it will follow the same path west as the 3DS game so we can enjoy it stateside too.