AT&T Unite Explore Hotspot Offers Security In A Rugged Body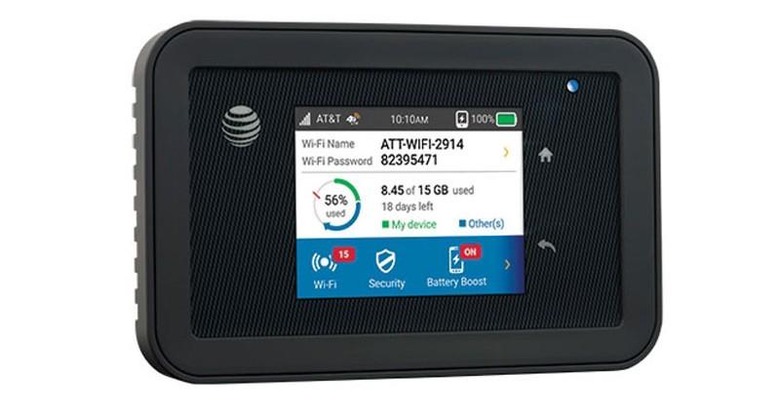 Wi-Fi may be quite ubiquitous these days, some of them offered for free even, but it won't always be there, sometimes when you need it the most. Mobile hotspots have become the go to solution for Internet everywhere but, naturally, not all of them are created equal. AT&T is unveiling the Unite Explore, which, as the name may suggest, is primed for adventure. In addition to the rugged shell that frees you from worries, the hotspot is also AT&T's first to offer a range of security features that allay worries of a different sort.
At first glance, the AT&T Unite Explore is immediately not your average mobile hotspot. Its rugged exterior is designed to withstands drops, spills, and sand with its high IP65 rating and MIL STD 810G grade. The Unite Explorer can survive a fall of 4 feet or less on a flat surface. That said, AT&T advises not to use the hotspot underwater just the same.
What makes the Unite Explore really special is its line of security features both for regular users as well as parents. Unlike other hotspots in the market, this one has built-in parental controls that block certain websites from access, keeping the young ones safe. The Guest Wi-Fi feature also comes with a timer so that, even if you're feeling generous, you're guaranteed no one will abuse your kindness.
And you might find yourself having many guests indeed. The Unite Explore can accommodate up to 15 Wi-Fi enabled devices simultaneously. It supports dual band 802.11 ac/b/g/n Wi-Fi and LTE-A for maximum speeds. It can last 22 hours on a single charge and can even share that charge with a smartphone via BatteryBoost.
The AT&T Unite Explore rugged and secure hotspot will be available online and in AT&T stores starting April 1 and for only $49.99 with a two-year contract.