AT&T U-verse on Xbox 360 temporarily suspended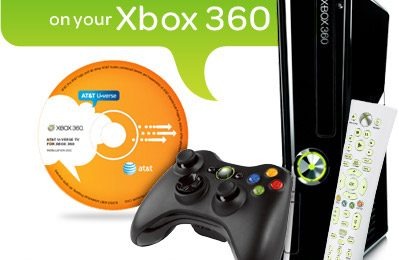 If you switched cable providers for the express purpose of being able to watch TV on your gaming console, then hopefully the companies AT&T and Microsoft were not part of that decision. AT&T has dropped its U-verse TV service from the Xbox 360, but it's only temporary as the company says it wants to tweak the service so that it can "improve and enhance this functionality."
On its website, AT&T wrote, "We apologize, but the AT&T U-verse TV for Xbox 360 Hardware Kit is not currently available for ordering as we work to improve and enhance this functionality." The ability for U-verse customers to watch TV content on the Microsoft console was launched in October 2010. It's been part of AT&T's strong push to expand its reach in the TV market. As of the end of March, U-verse had about 4 million customers.
In response to a request for comment from Multichannel, an AT&T spokesperson said, "To ensure our new customers have the best possible experience, the kits will not be available until the new enhancements and functionality are added," but failed to provide any further details. AT&T had been charging $99 for an Xbox 360 kit, plus a $55 installation fee to those who already had a U-verse TV account. To watch TV also required a $60/year Xbox Live Gold subscription.
[via Multichannel]