AT&T teases Nokia Lumia 900 launch as biggest ever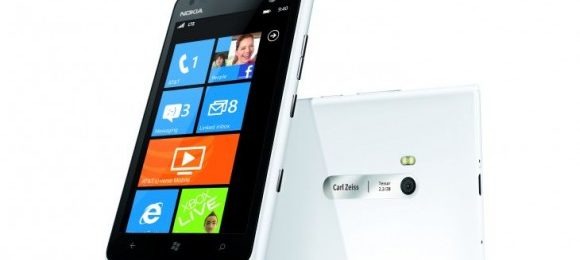 After losing the iPhone chokehold, AT&T is looking for another device that will have customers lining up at the doors. Oddly, AT&T appears to be eyeing the Nokia Lumia 900 Windows Phone as the device to bring customers back in. With the sagging popularity of Windows Phone and the Nokia brand, it's only natural to have doubts about the device.
AT&T is promising to go big with the launch of the Lumia 900 though saying that this will be its biggest launch ever. AT&T's Jeff Bradley has promised that the product launch will be a "notch above anything we've ever done." Considering the insane sales and fanfare for the launch of the iPhone while AT&T had the device as an exclusive, AT&T is making a bold claim for the Nokia Lumia 900 launch.
The massive marketing push for the Lumia 900 is expected to kickoff around April 8 when the device launches. There will be a massive TV marketing campaign and the smartphone will become the centerpiece at AT&T stores with big signs and posters. Nokia and AT&T claim they've spent a lot of time training store workers and the workers will be carrying the phone to show people who come in the stores. I think one of the biggest pluses going for the Lumia 900 will be the sub $100 price. The big marketing push is expected to span 6 to 8 weeks according to people familiar with AT&T and Nokia's plans. Do you think this will be enough to make the Nokia Lumia 900 a success?
[via CNET]