AT&T Samsung Galaxy S II Skyrocket gets Jelly Bean update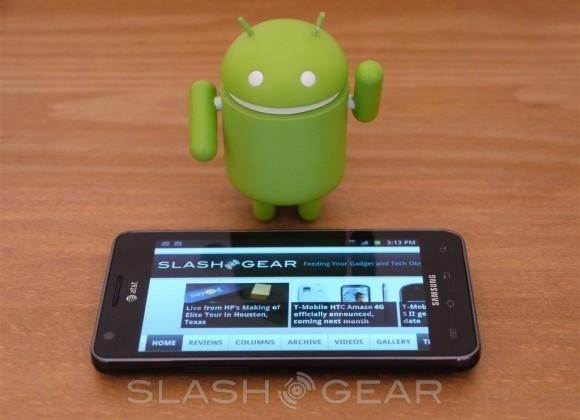 Just a few days after Jelly Bean landed on the T-Mobile Samsung Galaxy S II, it's slightly larger brother, the Galaxy S II Skyrocket on AT&T, is now receiving the honors. AT&T announced today that Jelly Bean is now on its way to the Galaxy S II Skyrocket, and users will be able to download the update starting today.
The Skyrocket was released was released back in November 2011 as an AT&T exclusive, and it ran Android 2.3 Gingerbread right out of the box. It was eventually updated to Android 4.0.4 Ice Cream Sandwich, and now owners are able to take advantage of Android 4.1.2 Jelly Bean by downloading the update either over-the-air or via Samsung Kies.
The Galaxy S II Skyrocket wasn't a huge change over the original Galaxy S II, but it does offers a larger display at 4.5 inches over the Galaxy S II's 4.3-incher. The Skyrocket also comes with 4G LTE that the Galaxy S II unfortunately lacks. The Skyrocket also sports a slightly faster processor at 1.5GHz and double the internal storage space.
Jelly Bean will allow Skyrocket users to take advantage of some of the great new features of the new Android OS, including Google Now, improved notifications, and smoother performance thanks to Project Butter. This may be the last update that the Galaxy S II Skyrocket receives, so savor the moment while you can.