AT&T rolls out Digital Life home management system, offers it in 15 markets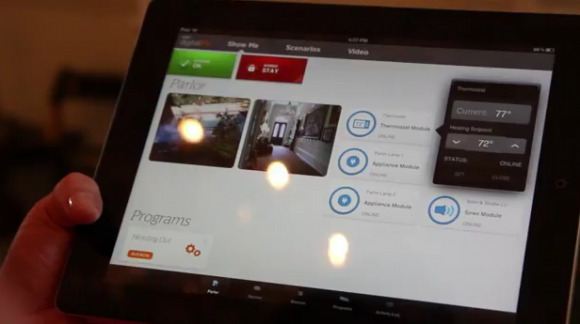 It could be said that one day every home will have automation features – it only makes sense given the increasingly wireless and mobile nature of technology and our lives in general. AT&T has gotten into the market, rolling out its Digital Life home management and automation system for the first time. For now, the service is available in 15 markets, with plans to roll it out in 50 markets by the end of the year.
Digital Life offers always-there home monitoring via AT&T centers, which customers have the ability to receive alerts from through a variety of means, including via mobile while away from home. Users can likewise manager their house from their tablet, smartphone, or laptop, locking doors, adjusting lights and thermostats, and more. For now, only customers in Atlanta, Austin, Boulder, Chicago, Dallas, Denver, Houston, Los Angeles, Miami, Philadelphia, Riverside, San Francisco, Seattle, St. Louis, and select parts of New York/New Jersey can subscribe.
The home management service comes in two varities: a $29.99 monthly + $149.99 installation package, and a $39.99 monthly + $249.99 installation pagkage with a few more options over the cheaper rate, such as a glass break detector and carbon monoxide detector. From there, users can add more feature, including a door, energy, camera, water detection, and water control package for smaller additional rates per month.
AT&T Digital Life's Senior Vice President Kevin Petersen said, "We know how important security is to our customers, and this was our top priority when we set out to build Digital Life. People rely on their mobile devices more than ever, so Digital Life offers an easy and convenient way to secure their homes, protect their families and simplify their lives from virtually anywhere."
[via AT&T]