AT&T network fail leaves Las Vegas furious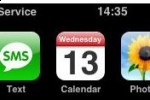 As you'll undoubtedly know, the SlashGear team – and thousands of our colleagues from the tech community – are in Las Vegas this week to cover CES 2009.  When you attend an event like this, you come expecting certain frustrations; what you might not expect is your phone network to fail and leave many users unable to access voice, messaging or data services.  Yet that's what happened today, with AT&T's network undergoing a spectacular fail.
Official statement from AT&T after the cut
"As you can imagine, there has been extraordinarily heavy demand for wireless services at CES, and as can happen in these situations, congestion may occur and people may experience occasional difficulty placing a call or using wireless data services" Brad Mays, spokesperson, AT&T
AT&T's attempts to pacify users and suggest "occasional difficulty" is both insulting and short-sighted.  Remember, from both the SlashGear team's experience and many other mobile professionals we've talked to here at CES, this has been an ongoing problem for much of today.  Never mind "occasional" data and voice breakdowns, we've struggled to place or receive a single call, and data is non-existent.  Apps like Visual Voicemail, such as on the iPhone, which rely on a data connection are also at the mercy of the absent connection, meaning when messages finally come through you're unable to access them.
An event such as CES is always going to place strain on a cellular network, but this is no unexpected mass gathering.  AT&T have had a year to prepare their network and ramp up for the thousands of users in Las Vegas this week, users who have in many cases brought their AT&T cellphones and data modems expecting to be able to work productively.  In a week intended to showcase technological advances, AT&T have ironically managed to show how spectacularly unprofessional their service is.