AT&T named greenest carrier by ABI research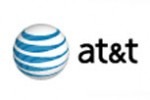 ABI Research has named AT&T Wireless as the greenest of the North American wireless carriers according to the research firms latest Vendor Matrix. Sprint and Verizon took second and third spots on the matrix scorecards.
ABI reports that the lead held by AT&T over Sprint was slight and mostly due to the emphasis that AT&T places on green innovation and R&D. The matrix examined the application and use of technology for green networks and the direct or indirect impact on green innovators in the supplier chain.
ABI also looked at the implementation area with criteria for green mobile network infrastructure, green buildings and facilities, green IT, and handset/battery/accessory recycling practices. "AT&T leads the matrix as the greenest operator in North America followed closely by Sprint Nextel. AT&T takes a slight lead over Sprint partly due to its focus on green innovation and R&D. AT&T has already implemented programs and defined goals in the green network infrastructure area. AT&T has also defined new metrics to measure carbon reduction. Sprint, however, gets special credit in the areas of green handsets, handset recycling, green buildings, and green IT."