AT&T launches Samsung a657, doesn't have QWERTY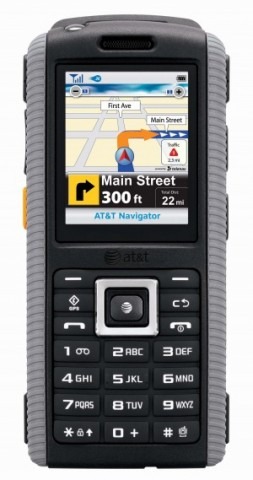 For those of you who prefer to abuse the heck out of your phones, AT&T has launched the new Samsung a657, featuring a plain old keypad. Nope, no QWERTY for your outdoor texting adventures. The a657 features a robust candybar design, with lots of rubber grips and coating to protect it from more wear-and-tear than suffered by a normal cell phone.
Built to military specifications, the a657 features GPS, A2DP Bluetooth, and meets military requirements for shock, vibration, dust, water, humidity, solar radiation, altitude and temperature effects. There's also a built in flashlight for the search and rescue you'll have to do when your wife loses her pathetic non-commando cell phone in a dark movie theater.
The phone will be able to survive really whatever you dish out. For anyone who has a habit of dropping phones in water, or just dropping and breaking phones in general, it might be time to give up the iPhone and go with something a bit more durable. Currently it's only available through the AT&T business channels.
[Via IntoMobile]