AT&T HTC Fuze lands at SlashGear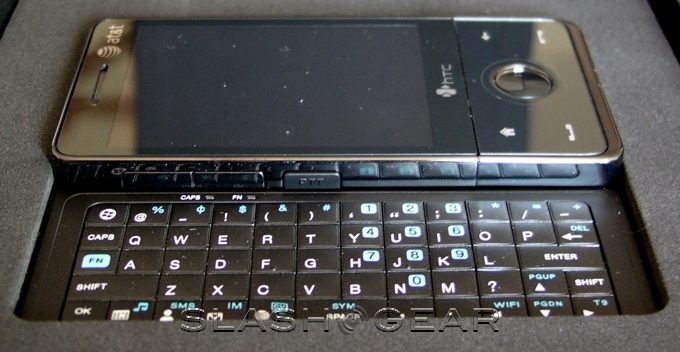 AT&T has announced the availability of the new HTC Fuze. The Fuze offers a slide-out full-QWERTY keyboard that is specifically designed for AT&T, paired with the intuitive TouchFLO 3D touch-screen interface for easy one-touch access to a range of many powerful features.  AT&T has just sent the HTC Fuze for us to review.
The Fuze runs Windows Mobile 6.1 Professional with HTC's custom TouchFLO 3D GUI, designed to offer one-handed operation with simple gestures. You can simply touch and slide your finger from side to side to scroll through the available options.  The screen is a 262K color 2.8-inch (480 x 640) VGA touchscreen.  The Fuze also includes built-in GPS, WiFi, Bluetooth, Push To Talk and AT&T Video ShareSM.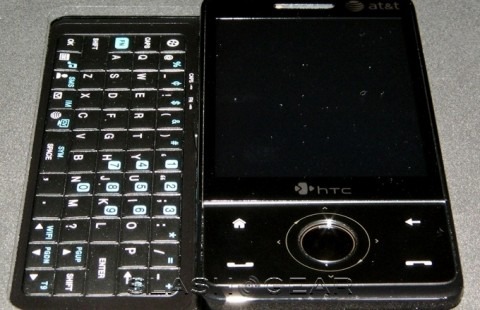 The Fuze is the AT&T version of the HTC Touch Pro with alterations made specifically for the carrier's network. We're going to take a little time to test it out in the field and see, not only what improvements have been made, but also how it has been altered to better work with the AT&T network. You can pick up the HTC Fuze now at any AT&T retail location for $299. AT&T voice plans begin at $39.99 with monthly enterprise data plans priced at $45, and personal data plans at $30 per month. Check back in two or three days for our full review.