AT&T Galaxy View 2 confirmed in promo video ahead of launch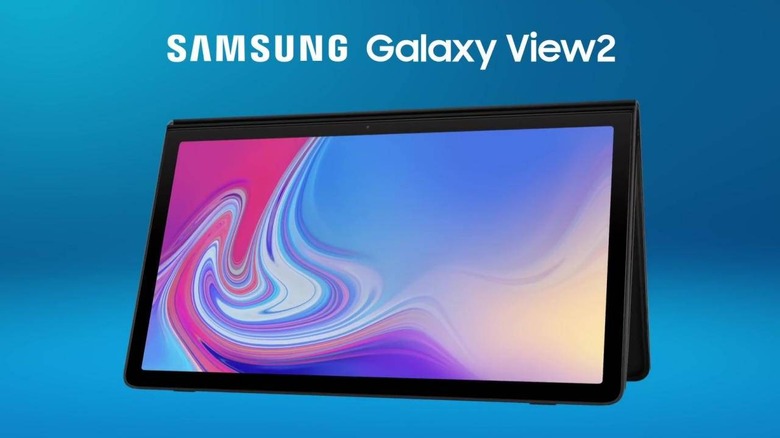 The first Galaxy View probably found a niche yet profitable market of Samsung and AT&T are at it again with a sequel. Confirming what was initially just rumored, the carrier released a video extolling the qualities of the gigantic tablet. Unfortunately, that's all that it does as AT&T hasn't yet announced any other detail, how much this "unique experience" will cost.
The video does mention a few specs we could chew on. While slightly smaller than initially reported, the Samsung Galaxy View 2's 17.3-inch Full HD screen is still massive by any mobile standard. Which almost makes it comical that AT&T is presenting it as something you can easily stash in your backpack.
Its main use case, however, is really for entertainment, particularly watching videos and browsing the web. The latter is possible if you've got pretty strong legs to support the large screen. There's also 64 GB of expandable storage and a 12,000 mAh battery to match the massive size.
AT&T is also billing it as an extension of your phone, especially thanks to NumberSync which will let you receive and make calls despite the Galaxy View 2 having its own 4G LTE connection. You can also do video calls via the carrier's service.
The Galaxy View 2 is pretty much a gigantic Samsung tablet so anything you can do on an Android phone or slate, you can do here as well. All that's left, really, is for AT&T to announce when it will be available and for how much. Given the first Galaxy View cost $600, we're not expecting it to go lower than that this year.