AT&T ForHealth EverThere Alerts, Guides Emergency Medical Teams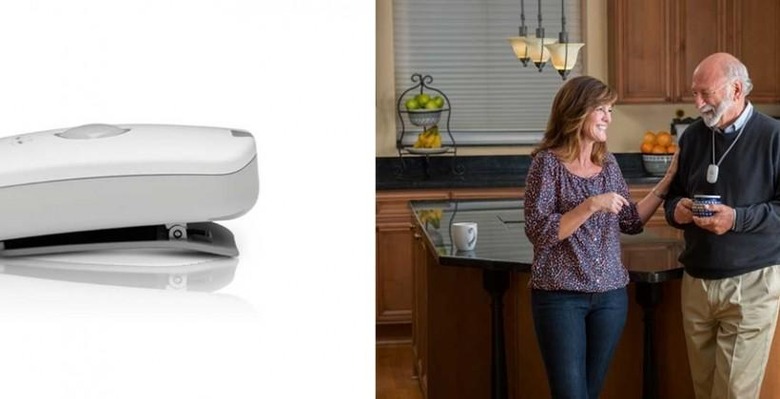 AT&T ForHealth has launched a wearable medical alert device called EverThere. The device attaches via a lanyard, clip or watchband. It detects if and when the wearer falls, and automatically alerts an emergency dispatch center. The device became available today.
The device uses AT&T's mobile broadband network to contact the dispatch center. They can then send an emergency team to the wearer's location. The team locates the individual via GPS and assisted GPS.
To detect falls, the device uses two accelerometers, a magnetometer, a gyroscope, and a barometer. These five sensors in tandem are not 100% accurate, AT&T says (though we would hope it's somewhere in the upper 90s.) That's why there's a call button wearers can push to manually call emergency services in the event of a fall (or any other emergency, natch.)
There's also a speakerphone built into the EverThere, which activates when the call button is pushed (which in turn sends location data immediately.) The Lithium-Polymer battery lasts about 36 hours per charge via the included cradle.
EverThere comes with one of two service plans: $99.99 for an 11-month contract, plus a monthly service charge of $29.99; or $199.99 for no annual contract, plus a monthly service charge of $29.99 and no cancellation fee. There's also a $36 activation fee, according to the EverThere website.
SOURCE: AT&T