AT&T extends VoLTE service to 18 more markets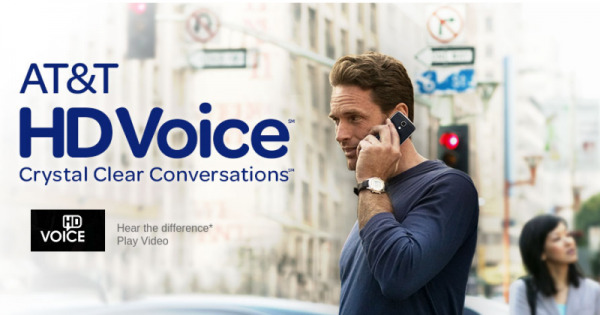 Continuing the rollout of its Voice over LTE network services, AT&T has expanded to coverage of VoLTE to an astounding 18 locations across the country. Initially available only to a select number of markets, VoLTE is the new battle cry, or buzzword if you prefer, of carriers switching voice services over the wider and more capable LTE networks. Ultimately for users, this means that they will soon be able to take advantage of HD Voice quality in more locations nationwide.
Half a year after its initial launch, AT&T is bringing VoLTE to more states in the US. This month's list of new areas is quite a handful, including District of Columbia, Georgia, Illinois, Indiana, Maryland, Michigan, Minnesota, Nevada, North Carolina, Ohio, Oregon, Pennsylvania, South Carolina, Texas, Utah, Virginia, Washington, and Wisconsin. Of course, that is just the beginning, as the goal is to eventually transition everyone to VoLTE, though that will take some time considering the amount of legacy hardware and networks that need to be supported.
VoLTE introduces the advantage of letting voice services ride on the same lines used by high-speed LTE networks. In theory, it offers thrice the speed and data capacity of even 3G networks. In the future, this would remove the need for older voice-only networks to be maintained just to deliver voice calls. According to AT&T's internal tests, VoLTE scores high in both the ease of actually placing a VoLTE call and the retainability of keeping that call connected over VoLTE. Of course, that claim needs rigid real world testing, which can really only be accomplished once there are enough users to put a considerable amount of stress on the network.
Of all the benefits of VoLTE technology, AT&T touts HD Voice calls as probably the most relevant to consumers. Built on VoLTE, HD Voice gives a clearer audio output and scrapes off background noise better than standard def voice calls. The caveat is that there are a lot of requirements before you can enjoy this benefit, one of which is availability of the service, which this latest news takes care of. The other hard requirement is that both you and the person you are calling need to be using HD Voice capable devices, which at the moment seems to be pretty much limited to the iPhone 6 and the iPhone 6 Plus, at least for AT&T. The carrier is also working closely with rival Verizon to ensure interoperability of HD Voice between the two's networks.
SOURCE: AT&T