AT&T Declares It Had No Hand in Google Voice Block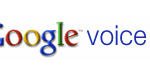 AT&T just released an official statement regarding the blocking of Google Voice from Apple's App Store, and it looks like they're taking absolutely no blame for the situation. This time around, AT&T is being very clear in their statement, coming from AT&T's Senior Executive Vice President, external and legislative affairs, Jim Cicconi. He states that AT&T had nothing to do with it simply and bluntly, but it looks like there's more to the story.
First and foremost, there's AT&T's response:
"We appreciate the opportunity to clear up misconceptions related to an application Google submitted to Apple for inclusion in the Apple App Store. We fully support the FCC's goal of getting the facts and data necessary to inform its policymaking.

"To that end, let me state unequivocally, AT&T had no role in any decision by Apple to not accept the Google Voice application for inclusion in the Apple App Store. AT&T was not asked about the matter by Apple at any time, nor did we offer any view one way or the other.

"AT&T does not block consumers from accessing any lawful website on the Internet. Consumers can download or launch a multitude of compatible applications directly from the Internet, including Google Voice, through any web-enabled wireless device. As a result, any AT&T customer may access and use Google Voice on any web-enabled device operating on AT&T's network, including the iPhone, by launching the application through their web browser, without the need to use the Apple App Store."
And Apple has gone ahead and replied as well: Basically, firstly, they're saying that they haven't blocked the Google Voice App at all. They are simply looking over it and study it. Apple is mostly worried about the user experience of those who own the iPhone, as well as the fact that Google Voice disables Apple's Visual Voicemail. They're also saying that they're worried about contacts being synced to Google, and that Google will use the information for non-nefarious ways (this is obviously ridiculous). Apple didn't discuss the (non)rejection of the Google Voice app. Apple is the first and final decision when it comes to applications submitted to their App Store. Apple gets a load of applications, somewhere in the ballpark of 8,500 apps in a week, and apparently there are only 40 full-time trained iPhone app reviewers. Two reviewers go over every app. There is also an Executive Review Board that meets weekly to discuss policy and reviewing procedures for the App Store.
There are certain differences here, in the end. While Apple says that they are the first and last word on the submitted apps, we know that they have to discuss certain applications between the two companies, because of the agreement they have. Applications like Pandora (with its streaming audio) and MobiTV's Final Four applications needed to be altered in some way or another to get approved by AT&T, due to impact on its network. Apple and AT&T's deal also prohibits applications that allow VoIP call over AT&T's network. Plus, something that's not too surprising, is that the iPhone receives the highest subsidy of any phone on the wireless carrier's network.
[Via Apple and TechCrunch and Scribd]