AT&T brings back the LG Watch Urbane 2nd Ed LTE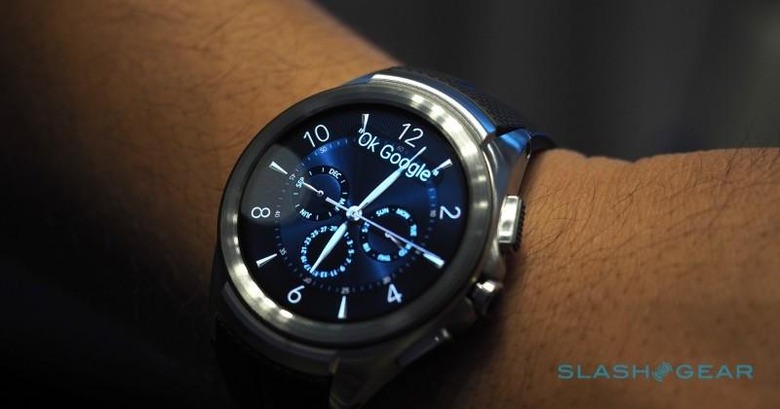 It's not yet even near the second half of the year, but we're not one to complain about extremely early good news. At least hopefully it's good news. LG promised that its second Watch Urbane smartwatch would indeed be going back to the market, but it seems that it will be happening earlier than promised. AT&T has once again put the LG Watch Urbane 2nd Edition LTE up for pre-order. Presuming it isn't just a fluke, it gives hope that LG has finally resolved the issues that led to the smartwatch being unceremoniously pulled out shortly after launch.
The Watch Urbane 2nd Ed is notable for a few reasons. For one, it carried on the design of LG's first Watch Urbane, which was easily the classiest smartwatch in the market back then. While there are now some equally premium looking smartwatches, LG's $200 price tag is still hard to beat.
The other reason is that it was the first Android Wear to sport its own cellular data connection, a feature that is still rare, perhaps still even non-existent, among its Android Wear peers. Other smartwatches that boast of similar connectivity use different operating systems, like Samsung's Gear S2, powered by Tizen, or even LG's first Watch Urbane LTE, powered by webOS.
The Watch Urbane 2nd Ed was thus chosen to be the poster boy for Android Wear's new data connectivity feature. But shortly after Google made a big splash about that, LG pulled the smartwatch off the shelves. While not delving into specifics, it admitted that it encountered display issues that would have totally ruined the user experience. At MWC 2016 last month, LG promised to bring the smartwatch back by the second half of year. Well, that day has arrived, at least for AT&T subscribers.
AT&T still has the same $199.99 price tag it started with last year, which is considerably lower than those from its competitors. The delay, though unfortunate, did perhaps give AT&T some time to prepare its NumberSync feature for the Watch Urbane 2nd ed. This particular feature allows AT&T subscribers to receive and make calls and text messages as if coming from the user's primary number. AT&T will start shipping the Watch Urbane 2nd Edition LTE on March 29.
SOURCE: AT&T