AT&T and LG unveil the new LG Vu Plus mobile TV device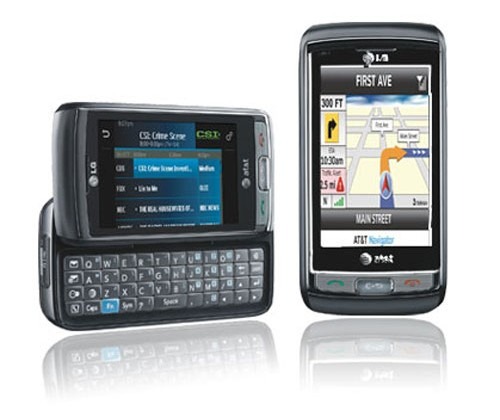 I'm not entirely certain that mobile TV viewing is for me. I can see the service being a dig deal for those who are on trains or busses for a long time each day giving them something to fill the time that they are riding. If you like the idea of Mobile TV AT&T and LG have a new device for you.
The new mobile TV capable handset is called the LG Vu Plus and is going to land at AT&T exclusively on June 6. The handset will support the new faster AT&T HSPA 7.2Mbps networks. Other features include a touch screen and a four line QWERTY keyboard.
The AT&T Mobile TV service sells for an additional $9.99 monthly and new subscribers can use the TV service for seven days free when they buy the phone. The handset will sell for $149.99 after rebates and a new contract. The handset supports other premium AT&T services like web browsing and AT&T Navigator.