AT&T Adding 12 New LTE Markets Starting April 8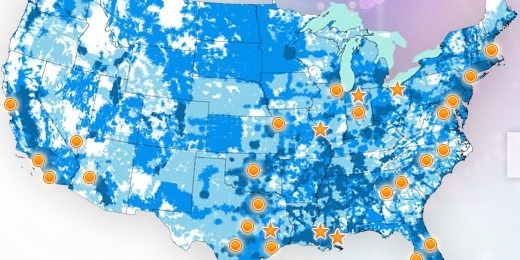 AT&T has been planning a 12-market expansion of its LTE network starting this month and today the company confirmed that the new markets will begin lighting up this Sunday, April 8. This new expansion will bring AT&T's coverage to about 40 markets. Although it's making good progress it still trails far behind Verizon, which has recently touted a 400-market target for year-end.
The markets being added this weekend include Bloomington and Muncie, Indiana as well as Bryan-College Station, Texas. Other markets to follow include St. Louis, Missouri; Naples, Florida; Lafayette, Indiana; Baton Rouge and New Orleans, Louisiana; Akron, Canton, and Cleveland, Ohio; and Staten Island, New York City.
AT&T's coverage may still be limited, but they already have a good lineup of 4G LTE capable devices, including the Samsung Galaxy Note, Samsung Galaxy S II Skyrocket, LG Nitro HD, HTC Vivid, Pantech Burst, and the upcoming HTC One X.
[via AT&T]