Atlus resurrects PS3/Vita Dragon's Crown after facing cancellation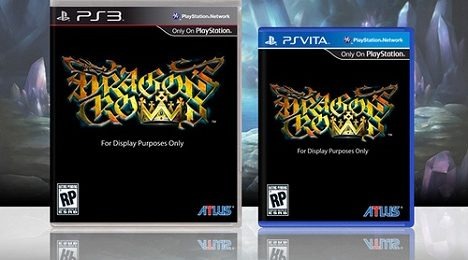 One of the first games to be announced as a cross-platform title for both the PS3 and PlayStation Vita also appeared to be the first such game to be canceled. Updates of the game became stale and Amazon even began voiding pre-orders for the title. But now, Atlus has stepped forward to ensure the game does find a home for gamers throughout the US. And the company is going above and beyond, taking a hand in the development of the title in addition to handling publishing responsibility.
Atlus has become renowned in the US for being the publisher that dares to bring games to the North American market that most other publishers wouldn't dare touch. It deals mostly in very niche games, brought over from Japan, with a large chunk of its business being in anime-style role-playing games. Dragon's Crown, developed by Vanillaware, appears to be more or less in that same vein. Its original publisher, UTV Ignition, dropped the project for unknown reason.
In a very excited post on the PlayStation Blog, Atlus manager of PR and sales Aram Jabbari wrote, "Atlus is taking over publishing duties in Japan and North America! What's more, key (and very talented) members of the Atlus internal development team will be involved with the project as producer(s)." Jabbari also noted that, as you could probably expect, this means the game will be released a bit later than originally expected. It is now due to be out in 2013.
[via IGN]