Atlas 4K Chromebook might also be a detachable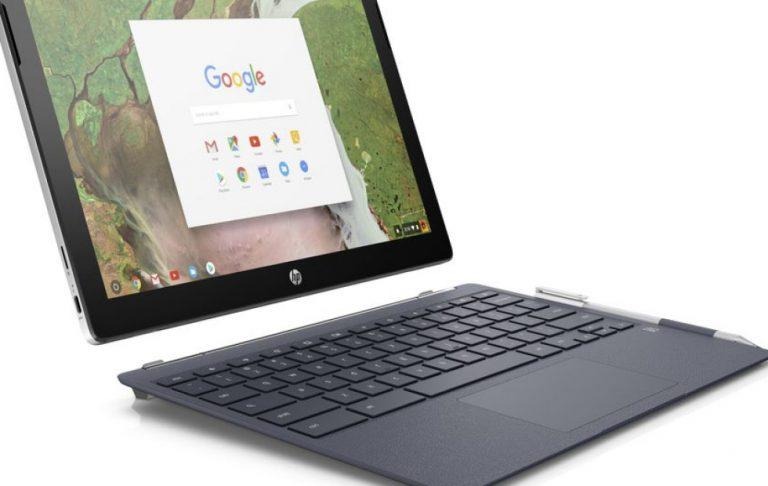 Google seems to be pretty busy shaping up Chrome OS to be a bigger threat to its rivals than ever before. After the first Chromebook tablet, the Acer Chromebook Tab 10, came the first detachable Chromebook, the HP Chromebook x2 pictured above. And it seems it's about to get even better. There are hints that Chrome OS' first 4K device, codenamed Atlas, is already in the works and now it seems that it will also be a detachable 2-in-1 as well.
Chromebooks have always played on the lower end of the spec spectrum and for good reason. It was initially, and still is, targeted at the education and enterprise markets and that's where its greatest strengths lie. It has, however, started breaking out into the more mainstream consumer market where features are sometimes more favored than dirt-cheap prices.
A 4K, specifically 3840x2160, screen resolution is certainly something that would be overkill for schools or offices. This Atlas Chromebook, then, might be a high-end device meant to challenge Windows and macOS notebooks. But according to About Chromebooks, it will have another trick up its sleeve.
Although there has been no official confirmation yet, the name "atlas" has been used time again in Chrome OS code. Yet another sighting refers to the ability of the atlas device to go into recovery without a keyboard. That could mean atlas can function without a keyboard, a.k.a. a detachable, or that Google is preparing for the possibility of a broken keyboard.
It will definitely be interesting to see the atlas come to light officially. Chrome OS is still a bit unproven as a tablet OS, much less a detachable one where functionality and behavior can change depending on the presence of a keyboard. The platform has so far also maxed out at Full HD resolutions, so a high DPI 4K screen is alien territory as well.