ATI Radeon HD 4830 announced by AMD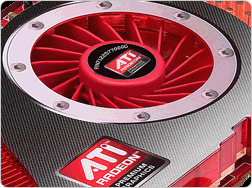 While we got some leaked information on it on Tuesday, the ATI Radeon HD 4830 graphics card was officially announced yesterday and it provides consumers with a cheaper option that still carries great specs.
Features for the 4830 graphics card include many that are included in the higher-end models. They are simply cut back a bit here. For instance, there are 640 stream processors instead of 800. However, the 256-bit memory bus remains, as does full screen anti-aliasing and anisotropic filtering.
HD video playback is included, as is video upsampling. Unified Video Decoder 2.0 is included and CrossFireX compatibility is a given. Picture-in-picture and 7.1 surround sound pass-through are also included. And for just $150, this graphics card is pretty much a bargain.
[via Electronista]