Atari Minimum combines Minecraft-style crafting with third person shooter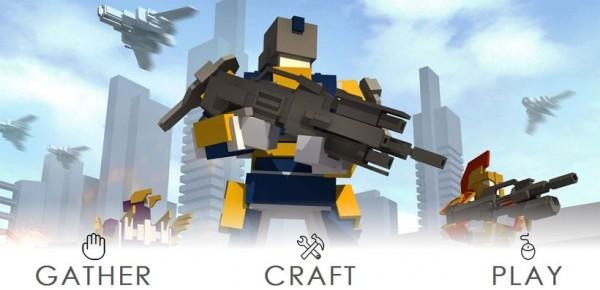 Atari has announced a new video game that will hit the PC via Steam this spring. The game is called Minimum and one glance at it will remind many of Minecraft. The game has blocky graphics and focuses heavily on crafting. Atari says that minimum is a fast paced, session-based combat game pitting five teams against each other.
The crafting aspects of the game are focused on making better weapons and armor for your character. The ultimate goal in the game is to destroy the enemy base. Atari says that the core aspect of the game is a blueprint system that lets players collect resources to build custom weapons and armor that will power up as a kill streak extends.
That powering up of armor and weapons lets the player character get more deadly as the game progresses. Minimum was originally created by TimeGate Studios and Atari stepped in early in the development to help out when TimeGate went through bankruptcy.
Minimum will land for PC gamers via Steam this spring. If this game sounds like something you are interested in, you can sign up on the game website to get updates and to receive free bonus items in the game.
SOURCE: PlayMinimum