Atari Hotels Will Put The Gaming Brand's Legacy To The Test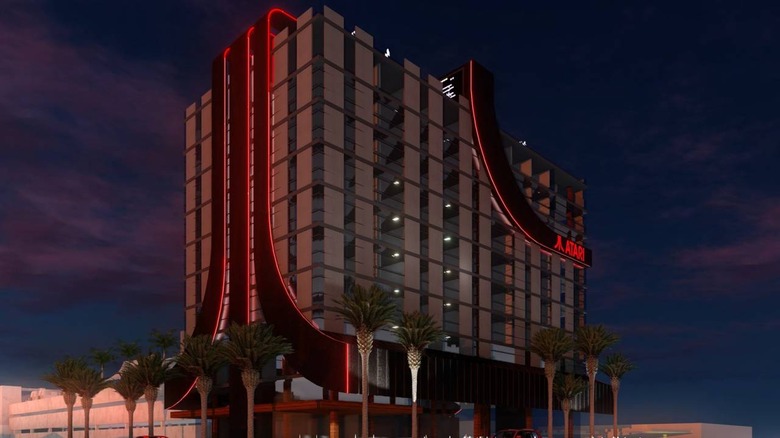 Some people still speak fondly of Atari today, at least those old enough to remember the gaming company's glorious past. The name, however, holds little meaning to the current generation, especially after the icon has been involved in not a few controversial news of late. It seems that Atari is desperate to keep its name from becoming just a footnote in gaming history, desperate enough to strike a deal that will put its name on a chain of hotels in the US.
An Atari-branded hotel is probably the last thing you'd imagine existed, at least not in the US. It could be a thing in Japan where such a location would offer both an abode as well as a museum to some brand's past. Maybe even a way to experience products long gone.
This Atari Hotel chain might dip a bit into that but it will hardly be a tribute to Atari. The gaming-themed hotels will offer guests some gaming experiences, including VR and AR games, but there is no mention of any Atari-specific titles or products. In fact, the hotels may be Atari only in name and design.
Real estate developer GSD Group seems confident that they will have something unique and compelling to offer to today's gamers. The future locations, namely Phonix, Austin, Chicago, Denver, Las Vegas, San Francisco, San Jose, and Seattle, may have been chosen for their proximity to gaming hubs in the US. Hotels will include the usual amenities mixed with esports equipment and gaming PCs.
Whether that will attract customers is, of course, a totally different question. Given it's only licensing its name, there is little to no financial risk for Atari anyway. If the hotels take off, it will earn 5% of profits on top of the initial $600,000 signing advance. But if they flop, however, they will drag what little credibility Atari has left down the drain.