Atari announces Ghostbusters video game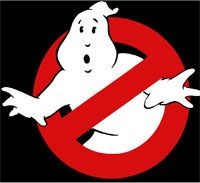 The Ghostbusters video game has been around for awhile now. Well, the idea of it, at least. But now the whole enterprise is getting official with an announcement from Atari that they will be releasing the game on six different systems in 2009.
Ghostbusters: The Video Game was written by the same people that wrote the first Ghostbusters movie, including Harold Ramis, Dan Aykroyd and their team. The really cool part is that the original cast members are involved this time around and they will all lend their voices and appearances to the game's final product. Yes, that means Bill Murray, Dan Aykroyd, Harold Ramis and Ernie Hudson will be in the game. Sweet!
The game falls in line sequentially after Ghostbusters II. It seems Manhattan will have been taken over by ghosts once again. No word on an exact release date yet, but it's good to know we can expect this one next year. It's been a long time coming!