At What Price Is the iPad Mini A Must-Have?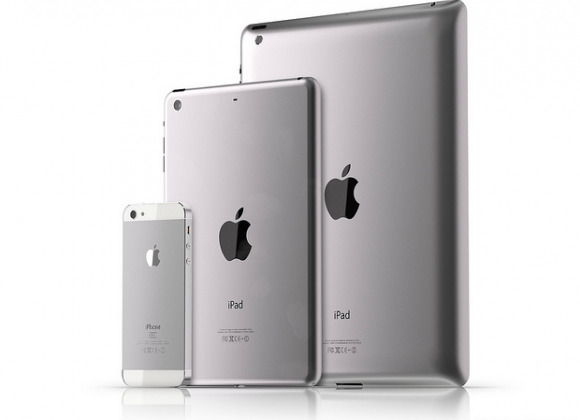 Apple's iPad Mini is right around the corner, and as expected, just about everyone is talking about the tablet. What's more, the device isn't even on store shelves, but a host of people are saying that they plan to buy the tablet. It's a fascinating thing. And it speaks to Apple's ability to attract customers.But for all of the other people on the fence about the iPad Mini, trying to decide whether to buy the tablet isn't so simple. Those folks want to see what kind of features the tablet will come with before they make a decision. And chief among those elements in decision-making is the price.
And price is precisely the feature I want to dig into.
For years now, Apple has been offering products that are substantially more expensive than those that its competitors sell. But the iPad Mini is different. The tablet is cheaper than the high-end iPad and other top-of-the-line products. Price is now more of a consideration for Apple. Before, it knew it could offer its tablet at whatever price it's wanted and moved on. Now, though, it has to find the proper balance.
So, what might that proper balance be? Furthermore, at what price does the iPad Mini become an absolute must-have?
It's tough to say. But value comes down to price and features. And if the rumors are true, Apple's tablet will come with a host of features that customers will like, including a 7.85-inch display and solid design. So, from a features perspective, it'll be hard for customers to put the device down.
But will $400 strike the right value balance to make customers want to buy the top-of-the-line iPad Mini without thinking twice? Some might say yes, since the device is still notably cheaper than its bigger counterpart. However, it's worth noting that $400 is far more expensive than the Nexus 7, which starts at $199.
So, perhaps the best iPad Mini version would be better at $350. If Apple delivers on the rumors, the company's product will be much better than those from other vendors. And at just $100 over the Nexus 7's best model, it seems like prime real estate for Apple.
[aquote]There is no chance that Apple will offer its best iPad mini for less than $350[/aquote]
Chances are, there is no chance that Apple will offer its best iPad Mini for less than $350. As history has shown, Apple likes to price its products higher and make the point that it believes customers will need to pay a premium for the right to have its products.
The question is, will $350 for the top iPad Mini be the right price point for consumers to want to jump at buying the device?
Remember: the iPad Mini is a complement to what's out there now. If the rumors are true, the iPad Mini will not be able to compete with the better tablets on store shelves. So, Apple will have to deliver something awfully special to make its iPad Mini a worthwhile choice for everyone – current iPad owners and new entrants to the tablet space.
As for me? I'm not sure at what price the iPad Mini would be a must-buy. But I can say for sure there's one for everyone. And that's probably why the iPad Mini will come in so many different configurations.
Once again, Apple might just find a way to make the iPad Mini a must-have for everyone.
SlashGear is liveblogging the whole Apple event today – join us at 10AM PT (1PM ET) at live.slashgear.com for all the news!