Facebook Messenger is now a platform. At Facebook's F8 conference today, CEO Mark Zuckerberg announced the new Messenger Platform, but what exactly does it do? Zuck says we'll have 'more tools for expression', and Facebook will let other apps piggyback onto Messenger to do that. Apps like Giphy can be used to create and share GIFs, but that's not all. Calls "don't feel like the future", says Zuck, and he's right. Messengers users can now communicate with a business inside the app, which really ties the service as an actual platform.

Though light on details, Mark Zuckerberg says we can get things like receipts in Messenger with its 'platform' features, and possibly get lighter bits of info like schedules for events or do things like changing reservations at a restaurant.
The workaround for Messenger as a platform really comes courtesy of a new API, which Facebook is opening up to Developers. With that API, Messenger is basically becoming platform, even though its core functionality is still messaging.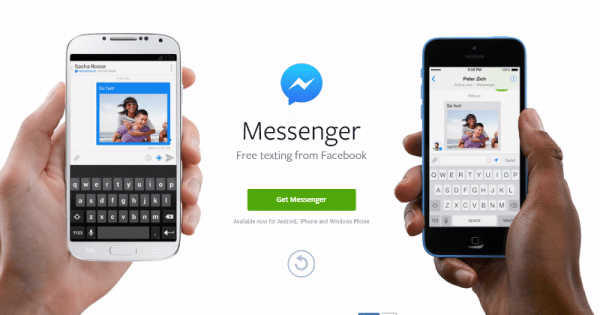 When you want to do something clever, a list of apps available for use with Messenger will pop up. If yo don't have them on your phone already, there's a link for download from the app portal on your OS.
Messenger Platform is new, but it's not a new concept. The real power behind Messenger Platform is the users, of which Facebook says there are over half a billion. Should they be able to encourage more apps to work with Platform, it could become fairly ubiquitous.