Asustek axed WiMAX from Eee PC 901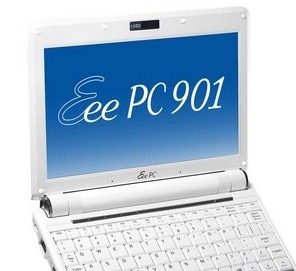 It is still too early in the game for lower-end devices such as the Eee PC 901 to feature WiMAX technology. Asustek CEO did planned on integrating WiMAX technology into its next generation Eee PCs, but recently decided to make WiMAX available only as an option. The decision was based on two quarters of evaluation where the company concluded that WiMAX market would not reach maturity in 2008. Instead, Asustek will continue to integrate "push" WiMAX in its 14.1 to 15.4-inch notebooks stateside.
The company will most likely miss its original goal of featuring WiMAX in 15% of notebook shipped in 2008 due to the cancellation of the WiMAX Eee PC. However, Asustek will still ship WiMAX-based VX2, U6 and V1 notebooks by the end of the year.
Sprint recently released a press release stating the new mobile WiMAX network is ready to go and that the network has finally passed Sprint's "rigorous commercial acceptance criteria." That being said, even if Asustek plans to launch Eee PC with WiMAX (right now) it really wouldn't do owners any good unless they're in Washington DC or Baltimore.