ASUS ZenWatch 3 to be round based on FCC filing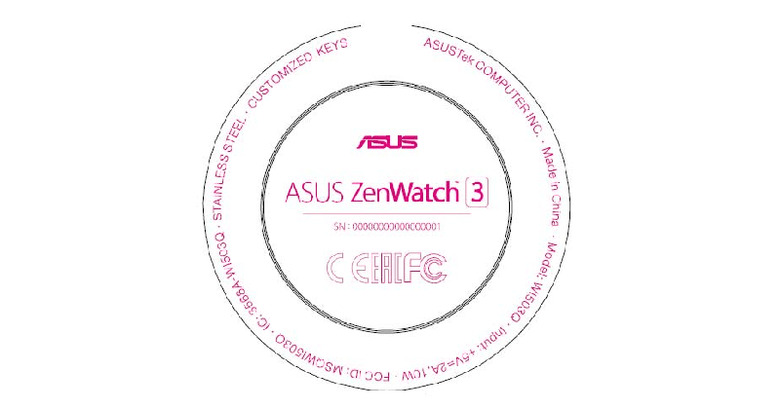 Smartwatches aren't dead yet. At least that seems to be the case if the recent train of news and leaks are any indicator, from speculation about two Apple Watches to the upcoming availability of two Fossil Q Android Wear timepieces. Here's one more:
has a new smartwatch coming. And while that might not exactly be out of the ordinary, a sighting at the FCC hints that, for the first time, an ASUS ZenWatch, to be called the ZenWatch 3, of course, will be round.
OK, it's not exactly an earth-shattering revelation, but one that points to an encouraging trend. That is, unless you're of the opinion that watches shouldn't be round. Except for the first Moto 360, which has design problems of its own, the first generation of Android Wear smartwatches, heck even first and so far only generation of Apple Watches, have rather straight, square-ish faces. Which apparently hasn't been received that well compared to smartwatches that do look more like watches. That is, with round faces.
As an FCC filing, there isn't much else to gleaned aside from wireless features and power details. The ZenWatch 3 will, again unsurprisingly, have support for Bluetooth 4.2 and Wi-Fi 802.11 b/g/n. Sadly, that means no standalone cellular connectivity. Although there is also not much details on the 5V 2A charger, the indication of a stainless steel rear would imply wireless charging.
As this is one of if not the first "sighting" of the ZenWatch 3, there hasn't been much talk about its hardware. But considering we're just a few weeks away from IFA 2016, it won't be too long a wait for Android Wear fans.
VIA: