ASUS ZenWatch 2 takes a bite from Apple's design book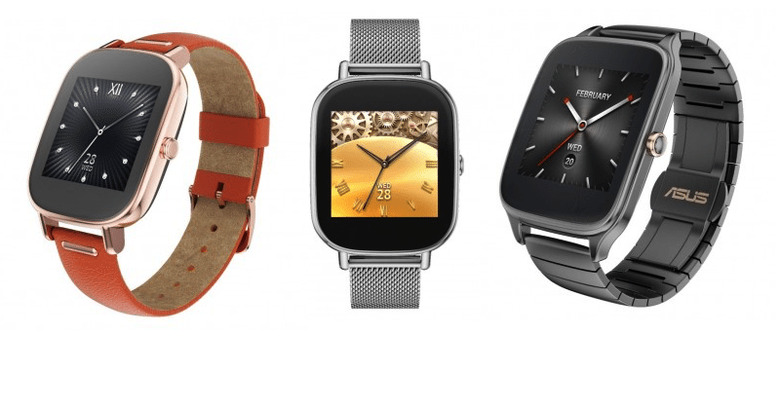 It wasn't long ago when ASUS unveiled its first take on the nascent smartwatch market, but at Computex in Taiwan, it's already showing off Part Two. Named nothing else but the ZenWatch 2, this smart timepiece is not only promises to be better than its predecessor in terms of smart features, it also comes with more design choices and changes, including two sizes, three stainless steel color cases, 18 different strap materials, a metal watch crown to give that authentic watch feeling, and a magnetic charger.
Those last two might evoke images of the Apple Watch, and indeed, that metallic crown design has been touted by Cupertino to be one of the design hallmarks of its own timepiece. And that magnetic charger? Yep, another Apple standard feature, though other smartwatches have also started to implement the benefits of that technology.
Aside from those two, the major design improvements translate to more choices, and maybe more headaches, for would be buyers. There are 18 mm and 22 mm sizes to cater to different genders, body types, and preferences. Both come in choices of Silver, Gunmetal, and Rose Gold. And there isn't going to be a lack of straps of different materials and colors, ranging from rubber, soft leather, stainless steel link, and an oh so expensive Swarovski studded leather strap.
And to match those design choices, the ASUS ZenWatch 2 will come with instantly changeable watchfaces, which isn't exactly an entirely new feature considering it will be running the latest Android Wear operating system. No mention of Wi-Fi capabilities here. The latest ASUS smartwatch also promises better integration with ASUS' own software, including an all new Wellness app for better management of your healthy lifestyle. Remote Camera, which lets you use the ZenWatch 2 as a secondary viewfinder, has also been enhanced. The ZenWatch 2 is now also more rugged, boasting of a high IP67 rating.
ASUS has not yet announced availability of the ZenWatch 2, but it is now up for display at Computex this week.