ASUS ZenPad 3s might be a premium tablet coming in July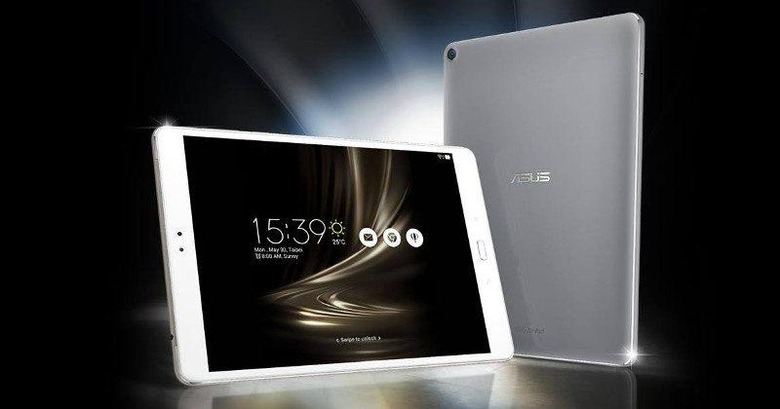 If you've been waiting for a worthy successor to Samsung's once premium Galaxy Tab S tablet, you might want to turn your gaze to a manufacturer that isn't Samsung. Although not exactly known for it, ASUS has had some rather formidable Android tablets as well. Come July 12th, ASUS will be putting out another one, the 9.7-inch ZenPad 3s. And based on the leaked specs and rendered images, it might very well be the most high-end Android tablet this year, barring the Pixel C of late 2015.
The last noteworthy ASUS Android tablet was the ZenPad S 8.0 last year. We still don't get ASUS' naming convention (where's the ZenPad 2 S?), but to each his own. While the ZenPad S 8.0 sported a wider 8.0-inch 2048x1560 screen, the ZenPad 3s takes things up a notch in size and resolution, with a 9.7-inch panel, though it's not yet certain whether the resolution will be 2560x1536, like an iPad retina, or 2160x1440.
The rest of the specs aren't that bad for a tablet, either, like 4 GB of RAM and a 5,900 mAh battery. There does seem to be some confusion, and some disappointment, about it processor, noted to be a hexa-core chip. The initial rumor mentions that it would be a MediaTek 8176, which is, arguably, one of the company's higher end chips, as far as six cores goes. However, it is also noted that the ZenPad 3s supports Qualcomm Quick Charge 3.0, and only the Snapdragon 650 fits that bill, and that one is clocked slighly lower than MediaTek's equivalent.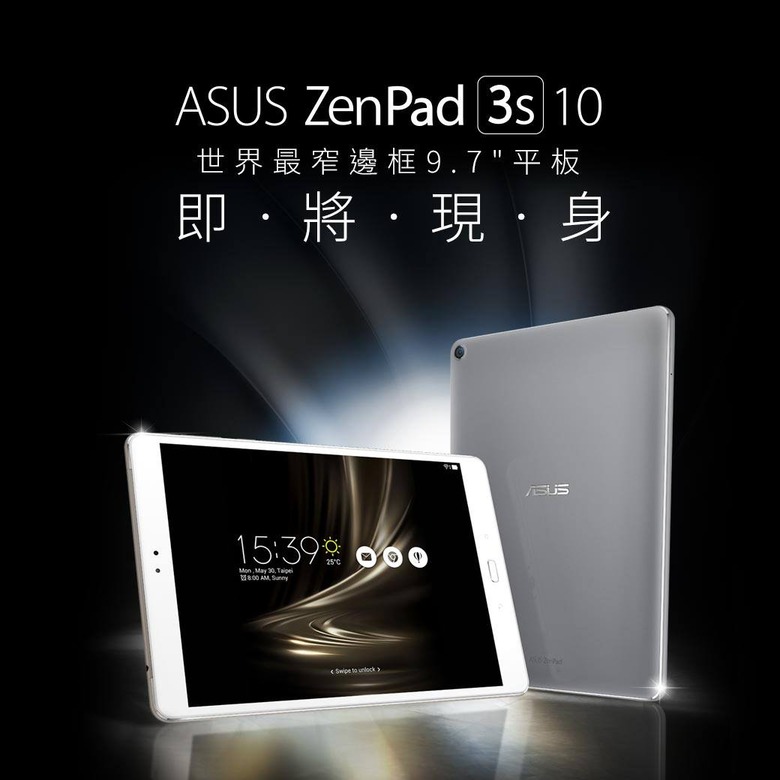 As for the design, the teaser image shows a typical ASUS tablet, though without the company's much flaunted hairline brush design. We wouldn't be surprised if it's still plastic, considering this is, after all, ASUS.
There is a distinct lack of high-profile, high-end tablets in the Android market, and an oversaturation of entry-level, mid-range slabs. This gives ASUS the chance to steal the limelight for a while, presuming there's actually still an Android tablet market.
VIA: Android Community