ASUS ZenFone 6 Has A Different Solution To The Bezel Problem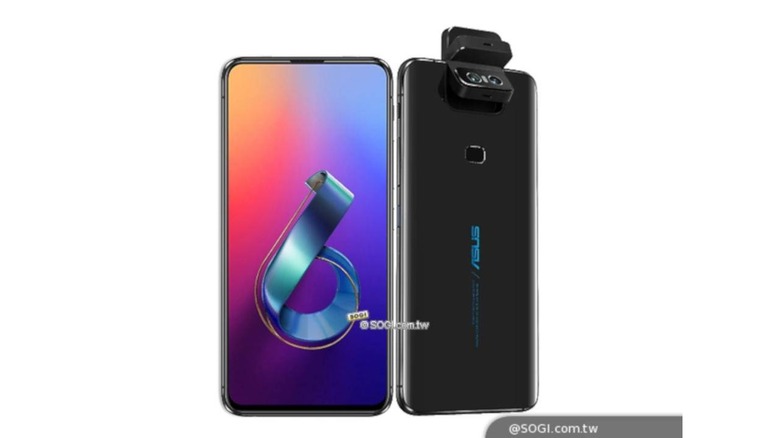 If there's one thing that seems to define smartphone designs these days, it would be the pervading desire to get rid of bezels. That, in turn, has brought up solutions like cutouts, dual screens, sliders, and even flippers. That last one was demonstrated by Samsung with the unique and admittedly creative Galaxy A90 whose rear camera flips to the front when the back half slides up. ASUS has seemingly taken a page out of Samsung's book but the ZenFone 6 may actually have a more practical spin on it.
The biggest problem with having a bezel-less screen is that there would be no place to put the all-important front camera. Apple started the whole notch trend while Samsung is trying to get away with in-screen cutouts. Vivo, OPPO, Xiaomi, and Honor tried their hands at elevating cameras and sliders but ASUS is now giving the old flipping camera a second shot.
The OPPO N1 was probably the first phone in the world to use that rotating/flipping trick but, back then, it was more for using the same high-quality camera you use to take regular photos for taking selfies as well. The Samsung Galaxy A90 unveiled last March used the same idea but made it dependent on the sliding mechanism. It's automatic, yes, but there are far too many moving parts for comfort.
We still don't know what mechanism ASUS will employ on the ZenFone 6, if it will have some spring or motor to flip the back camera forward and back. WinFuture's Roland Quandt definitely doesn't say anything. But it at least reduces the moving part to the camera module itself.
According to SOGI Mobile King, that camera module will house a 48 megapixel Sony IMX586 sensor accompanied by a 13 megapixel super wide angle camera. Other than that, the ASUS ZenFone 6 looks to be a rather conventional 2019 flagship smartphone with a Snapdragon 855, a 5,000 mAh battery, and a traditional fingerprint scanner on its back.