ASUS ZenFone 4 series is too many phones, too obsessed with selfies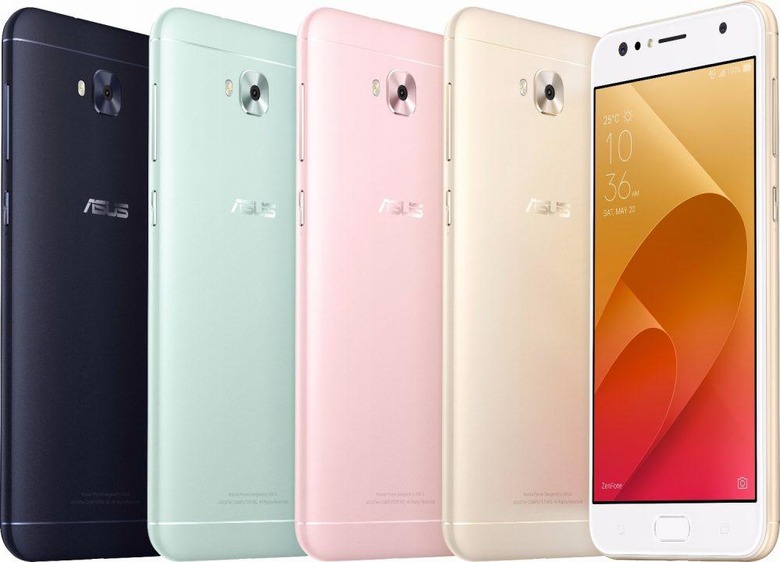 ASUS has kicked off this lovely Thursday by announcing not one, not two, but four new phones in the ZenFone 4 family. Two of these phones – the ZenFone 4 Pro and the standard ZenFone 4 – will likely appeal to mainstream users who want a mid-to-high-end flagship. The other two phones are part of the ZenFone 4 Selfie Series, and the type of people those phones are targeted at should be instantly clear, given the name.
Regardless of which phone you pick, there will be a focus on producing stellar photos. In the ZenFone 4 Pro, for instance, you'll get a 16MP dual camera set up that's been outfitted with a Sony IMX362 image sensor, promising brighter and clearer low-light photos. That rear-facing camera array also makes use of the ASUS SuperPixel engine and Optical Image Stabilization to produce images that are sharp and blur-free.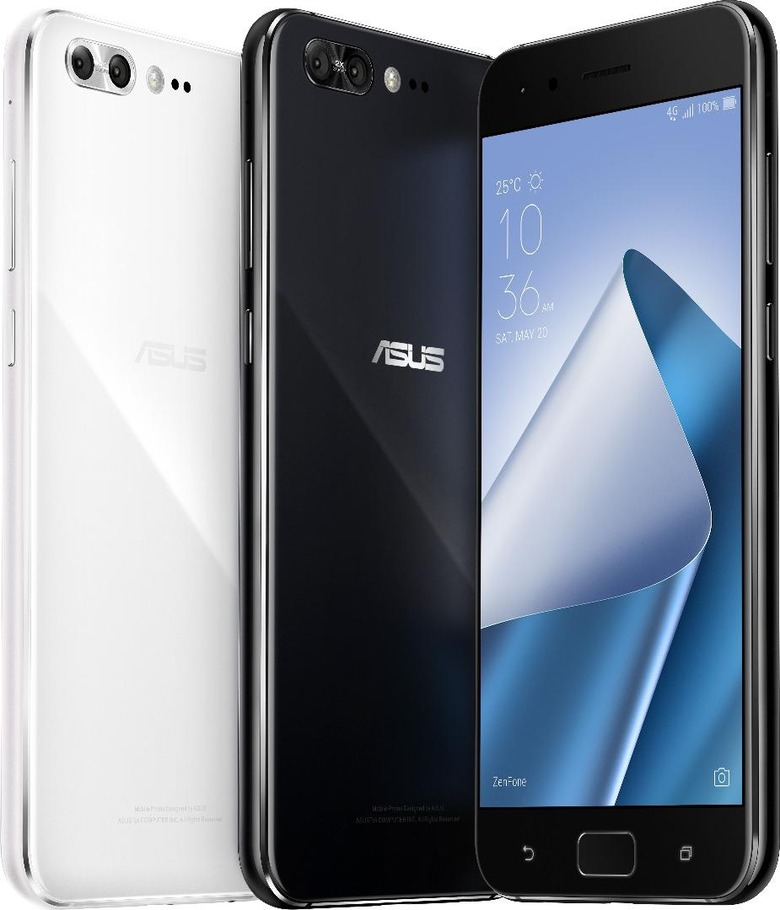 While the dual camera arrangement is clearly what ASUS considers to be the star of the show, the internal hardware offered by the ZenFone 4 Pro is no slouch. The phone is powered by a Snapdragon 835 and is paired with an Adreno 540 GPU. You can also expect a 5.5-inch AMOLED display outputting at 1080p and 6GB of RAM, so the internal specifications are fairly high-end as well.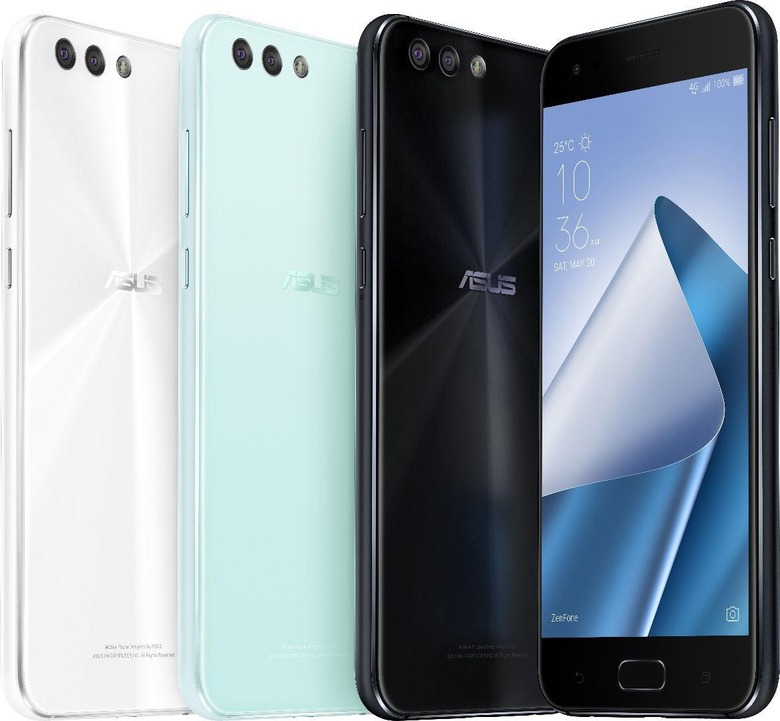 If you don't need something quite as serious as the ZenFone 4 Pro, then the standard ZenFone 4 might be more your speed. The phone's dual-camera array still uses a Sony IMX362 image sensor and is capable of recording video at 4K resolution. ASUS again promises a 5.5-inch display, though the Snapdragon 835 has been swapped out for Qualcomm's Snapdragon 660/630 mobile platform and either 6GB or 4GB of RAM (depending, presumably, on the configuration you order).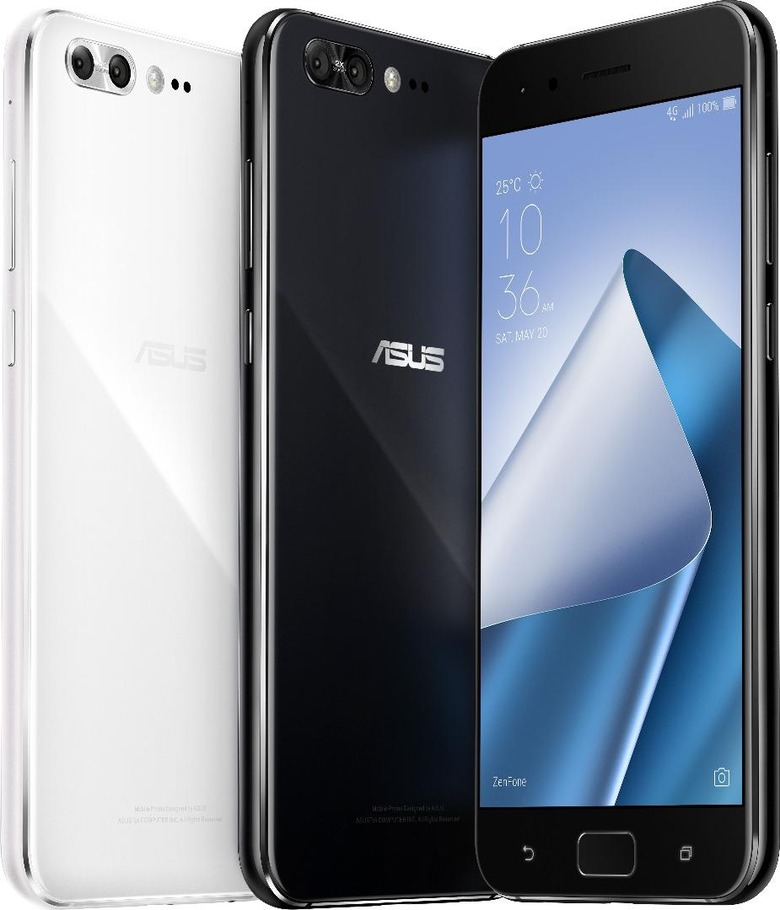 Then we come to the ZenFone 4 Selfie Series, which has no shame in promoting the vanity of the smartphone using populace. The ZenFone 4 Selfie Pro once again features a Sony IMX362 image sensor, only this time, it's the front-facing selfie camera that has been outfitted with it. Just as well, we see ASUS SuperPixel tech being applied to the selfie cam, promising 4K selfie video and a 120-degree "wefie" camera, allowing you a wider field of view so you can capture multiple people in your selfies.
The ZenFone 4 Selfie, on the other hand, promises the same 120-degree field of view along with a 20MP selfie camera. The major difference between the two phones in the Selfie Series seems to come down to internal specifications – while the ZenFore 4 Selfie Pro offers a Snapdragon 625 SoC and 4GB of RAM, the standard ZenFone 4 Selfie has Snapdragon 430 (though, to its credit, it ships with a dual SIM tray).
At the moment, there's no solid release date for any of these phones. ASUS simply said today that we'll see all four ZenFone 4 variants launch in Asia first, before later spreading to more regions around the world. We'll keep an eye out for more release details, so stay tuned.