ASUS ZenBook Pro 15 and ScreenPad put a twist to multitasking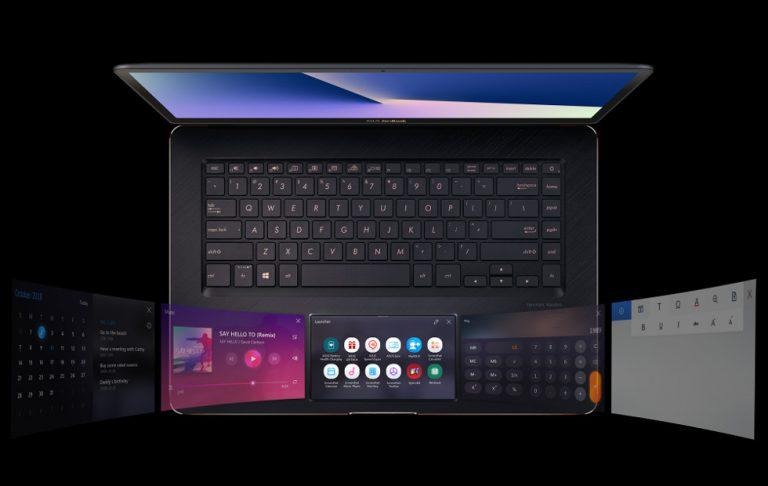 Productivity gurus these days may frown upon multitasking but computers are just built for that purpose. And given the trend these days, humans are heading down that road, for better or worse. Perhaps those same productivity gurus will frown upon ASUS' new ZenBook Pro 15 and ZenBook Pro 14 for that same reason. These already powerful laptops are made even more powerful by a 5.5-inch Full HD ScreenPad masquerading as its touchpad. And this "second display" is made for one thing and one thing alone: help you be more efficient by letting you do more things at the same time.
It might be too easy to see this as ASUS aping the MacBook Pro's Touch Bar. There's reason for that if the ScreenPad only offered simple, fixed shortcuts for common actions. But by making it a more conventional rectangular screen, ASUS is opening the doors to more possibilities.
The ScreenPad has two types of functionality. One is to extend the capabilities of existing software, like a formula input area for Microsoft Excel or playback controls for YouTube. There are also native ScreenPad apps like a music player, numeric keypad, and calculator. Finally, it can also extend not just the ZenBook Pro's own screen, like a second monitor, but even mirror your smartphone. ASUS will be providing an SDK to encourage software developers to impress their users with magic tricks.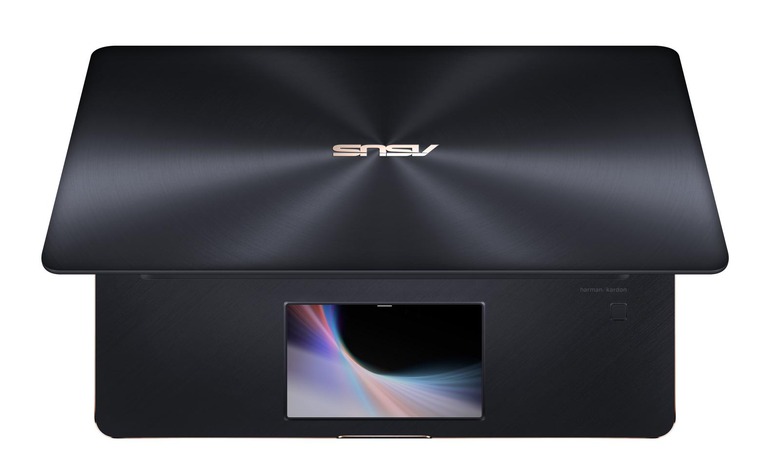 Fancy and useful as those features may be, the biggest question will be whether the ScreenPad will still feel and perform just like a regular touchpad. ASUS makes the promise that it still supports Microsoft Precision Touchpad and has four-finger support. But if smartphone or tablet touchpad apps, or even Lenovo's Yoga Book Halo Keyboard, are any indicator, there's still room for some doubt.
Apart from the ScreenPad, the new ASUS ZenBook Pros boast the best that the PC market has to offer in terms of hardware. That includes, at the highest, an Intel Core i9-8950HK processor, a 15.6-in h NanoEdge 4K UHD screen, up to 16 GB DDR5 and 1 TB PCIe SSD, and a GeForce GTX 1050 Ti graphics chip. No word on the smaller model, but the ASUS ZenBook Pro 15 will launch mid-July with a starting price of $2,299.
Those aren't the only notebook ASUS showed off at Computex 2018. "A lot" would also be an understatement. For example, there's the ZenBook S, whose premium looks belie its MIL STD-810G ruggedness. The VivoBook Flip 14 expands ASUS' convertible line with a 17.6 mm thin profile and the latest Core i7 processor. The VivoBoook S15 and S14 offer stylish users more colorful options while the VivoBook S13 hides a gaming-ready GeForce MX150 graphics inside its smaller body.