Asus Zenbook Packing Retina-Blasting 15.6-Inch Screen Quietly Goes On Sale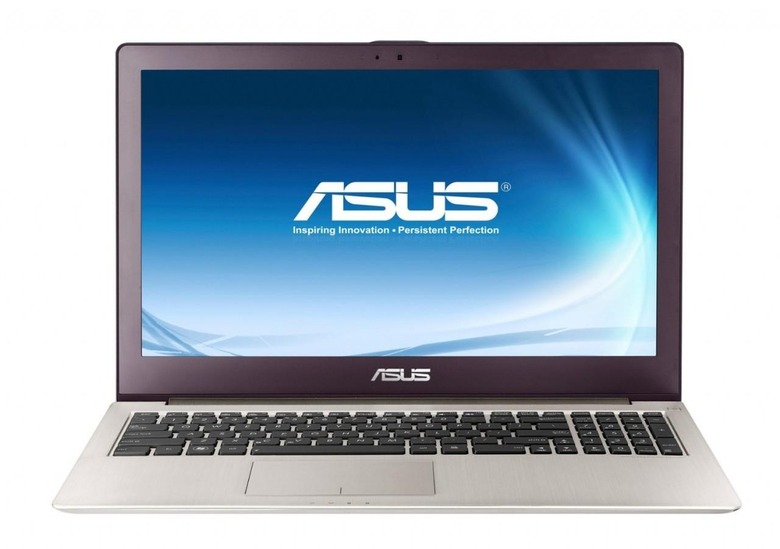 When Apple started putting high-resolution retina displays into its line of MacBook notebook computers, it spurred a lot of competitors to begin offering high-resolution screens and notebooks for themselves. This is good news for users who prefer high-resolution screens. During CES 2013 back in January, computer maker Acer was showing off a range of prototype notebooks using very high resolution displays.
The screens had a resolution of 2880 x 1620. Asus has now stepped up with a notebook that we haven't heard about until now called the ZenBook UX51VZ-DB115H. This notebook has a 15.6-inch screen carrying a resolution of 2880 x 1620. Asus didn't bother offering up an official press release or announcing the product, this new computer packing its high-resolution screen has simply turned up on the German Amazon.com website for pre-order.
The pixel density for the high-resolution screen is 221 ppi. Other hardware available on the machine includes an Intel Core i7-3632QM processor, 8 GB of RAM, a 256 GB or 512 GB SSD, and graphics by a Nvidia GeForce GT 650M GPU. The notebook also features an aluminum chassis, and integrated DVD burner, and an HD resolution camera.
Connectivity includes three USB 3.0 ports and the machine runs Windows 8 for the operating system. The notebook measures 380 x 255 x 19.7 mm and weighs 2.06 kg. Power comes from an internal eight-cell battery with 90Wh of power inside.
The notebook can be pre-ordered starting at €1700 for the version featuring a 256 GB SSD. If you opt for the 512 GB SSD the machine starts at €1999. This machine certainly isn't cheap, but if you're looking for a Windows 8 notebook with a very high resolution display this could make for a very nice option.
SOURCE: Notebookitalia