ASUS ZenBook 13 UX331 squeezes discrete graphics into a thin notebook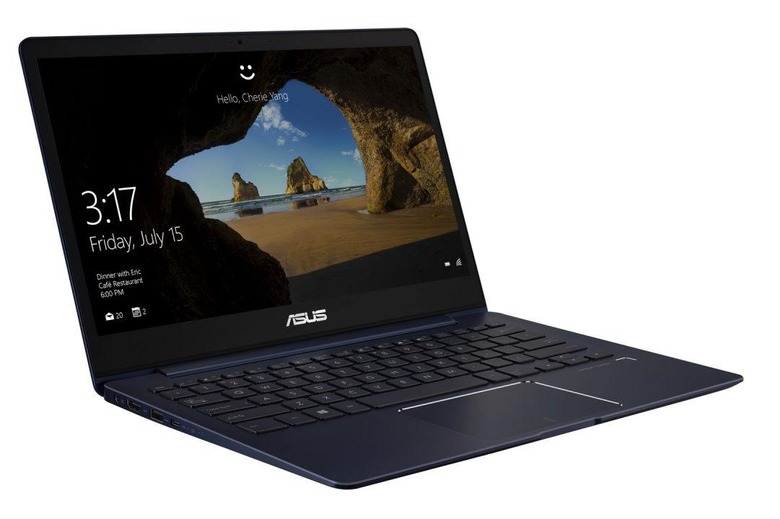 When it comes to buying a notebook, perhaps the biggest decision you'll make is power vs. size. There are plenty of super slim notebooks out there that rely on a processor like the Core i5 and integrated graphics, but on the other size of spectrum, there are bulky gaming notebooks that weigh a lot but offer a discrete graphics card for a sizable boost in power. ASUS is hoping it has figured out the perfect balance of size and power with its new ZenBook 13 UX331.
ASUS boasts that this is the world slimmest notebook with a discrete graphics card. With an overall thickness of 13.9mm and a total weight of 2.47 lbs, this is certainly well within ultrabook territory. In fact, ASUS itself doesn't shy away from calling it an ultrabook in its announcement today, which speaks to the relative power provided by the hardware that's inside.
For the most part, we see the typical ultrabook hardware roster: an eighth-gen Core i5-8250 CPU, 8GB of RAM, and a 256GB SSD. Those should all work together to ensure simple tasks like web browsing and video streaming are snappy, but the difference between this and other ultrabooks is in the UX331's NVIDIA GeForce MX150 graphics card.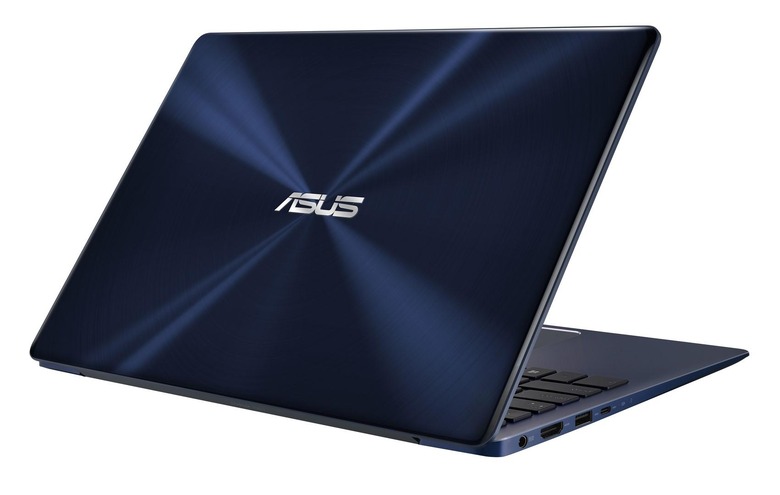 As compared to other mobile graphics cards meant for gaming notebooks, the MX150 is definitely going to feel a little underpowered. That's not to say that it's a bad graphics card necessarily, as it'll likely offer a noticeable boost in graphics power over the integrated graphics provided by Intel's CPUs. Other features include a 13.3-inch 1080p display, fingerprint scanner paired with Windows Hello functionality, a full-size backlit keyboard, and a 50Wh battery that can last up to 14 hours (depending on what you're doing, of course).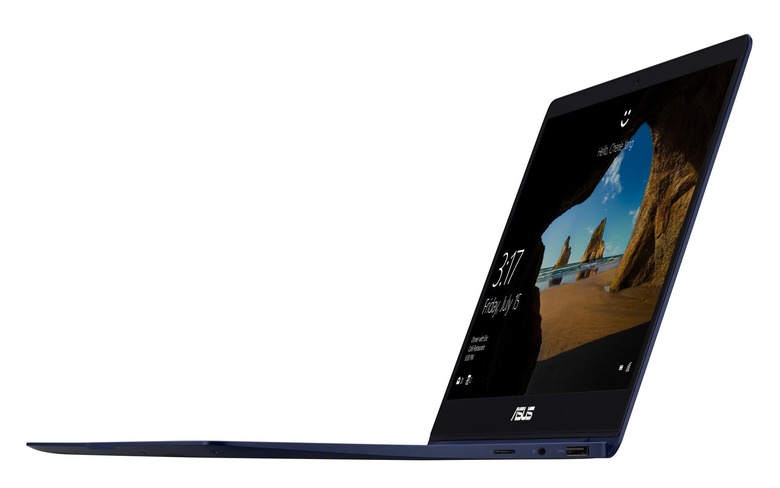 So, as ultrabooks go, this would offer an additional jolt of power with the same speed you're used to from other notebooks in its class. The ZenBook 13 UX331 is available in Royal Blue on the ASUS store today for $999.