ASUS ZenBeam Projector, Portable Monitor Lets You Present Anywhere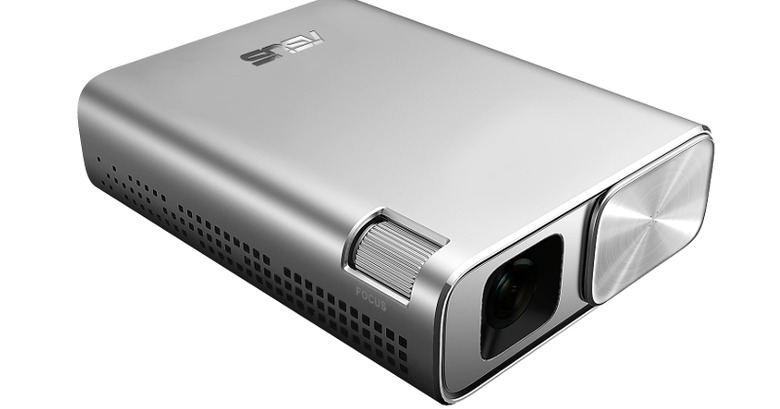 Your office might be mobile and portable, but giving presentations on the spot, whether to a small group or a big audience, isn't. While there are a few portable projection solutions already in existence, ASUS' new ZenBeam projectors really take the cake when it comes to portability. After all, it's just as big as your smartphone. And when you need a better display close up, ASUS' new Portable USB Monitor can give your smartphone a bigger screen in a pinch.
Pico projectors are becoming quite myriad these days, but ASUS' ZenBeam E1Z and E1 set themselves apart easily by how much they can cram inside a package the size of your hand. Both project bright images of up to 150 lumens and in WVGA 854x480. It's not HD, naturally, but for a quick presentation or maybe even an impromptu video binge, it will do. It's range goes from 22 to 80 inches. The difference between the two models is that the ZenBeam E1Z sports a USB connection, compatible with Android and Windows devices, while the ZenBeam E1 had HDMI/MHL.
Both projectors also sport their own internal batteries, so no need to plug them in to use. In fact, those 6,000 mAh batteries double as portable chargers to juice up smartphones in turn.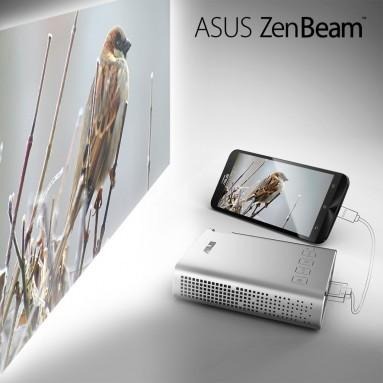 In some cases, a projector might be overkill or no surface is readily available. In those cases, a portable monitor might be more ideal. No, you won't be carrying around a real monitor but instead something like a 15.6-inch tablet. And forget about multiple cables, this one has a single UBS Type-C connection that carries both power and video from, say, a smartphone or small laptop. Sure, not that many smartphones or tablets have USB Type-C at the moment, but that list is growing rather quickly.
The ASUS MB169C+ portable USB monitor weighs only 800g and has a resolution of 1920x1080 pixels. The 8.5 mm profiles makes it as thin as some tablets.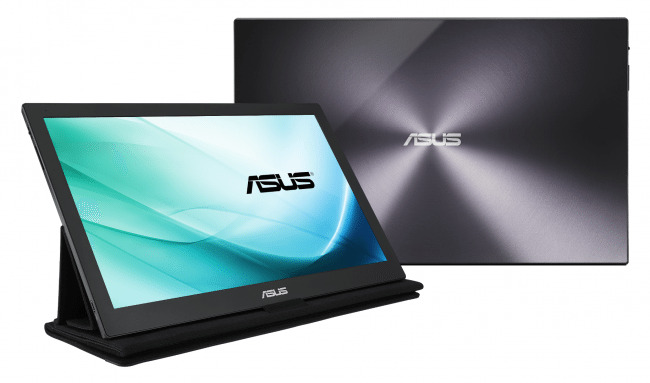 At the moment, availability details for the ASUS ZenBeam projectors and MB169C+ portable USB monitor are unannounced.