ASUS Zen AiO Pro PCs tout performance in style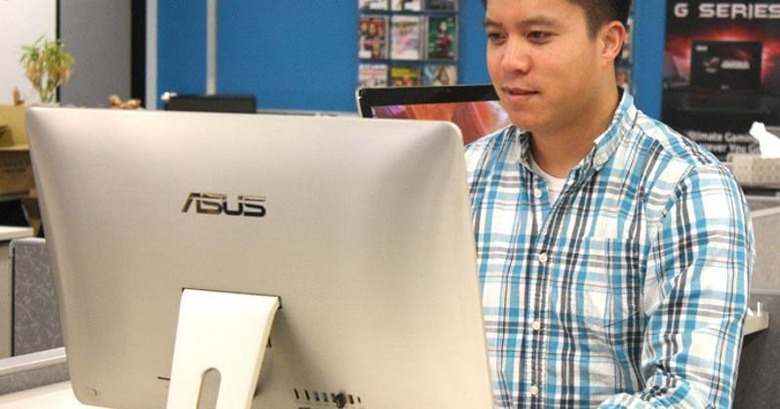 The back of an all-in-one PC, just like the back of a monitor, is something you hardly always see (unless you have an open desk, that is). And yet ASUS has lavished as much attention to this side of the Zen AiO Pro as much as other details of the PC. Flaunting the OEM's somewhat iconic hairline finish, claimed to have been applied painstakingly by hand, the Zen AiO Pro exudes an amount of elegance you don't always see in its device class. Luckily, its beauty isn't only skin deep.
AIO PCs aren't always the top choice among PCs when it comes to performance, mostly because of their laptop-like inability to be upgraded when it comes to CPU and GPU. But ASUS reassures that there is nothing to worry about, as the Zen AiO Pro comes with power out of the box, with a choice between a 6th gen Intel Core i5 or i7 processor. To pair with that, it also has a discrete NVIDIA GTX 950M or 960M, the laptop variant of the graphics cards. It's not going to do wonders for hardcore gaming, but it could very well suffice for some.
Processing speed isn't the only forte of this AIO. The Zen AiO Pro also flaunts fast data read and write speeds. Or at least for one configuration. At the highest tier, the PC makes use of a 512 GB PCIe 3.0 x4 SSD, claimed to be one of the fastest combinations in the SSD market. And when internal storage is no longer enough, the Zen AiO Pro has a Type-C USB port compatible with USB 3.1, which doubles the bandwidth supported by USB 3.0.
There are four models for the Zen AiO Pro, each with its own intended use case and, of course, price. At the lowest rung is the Z240-C1, which carries a Core i5-6400T, 8 GB of RAM, an NVIDIA GTX 950M, and a Full HD non-touch display. A step higher is the Z240-C3 which adds Intel's RealSense camera to the package, to be used for motion gestures and future support of face recognition security. With the Z240-C4, we enter into the realm of 4K UHD resolutions and touch screens, while the highest Z240-C2 doubles the RAM at 16 GB.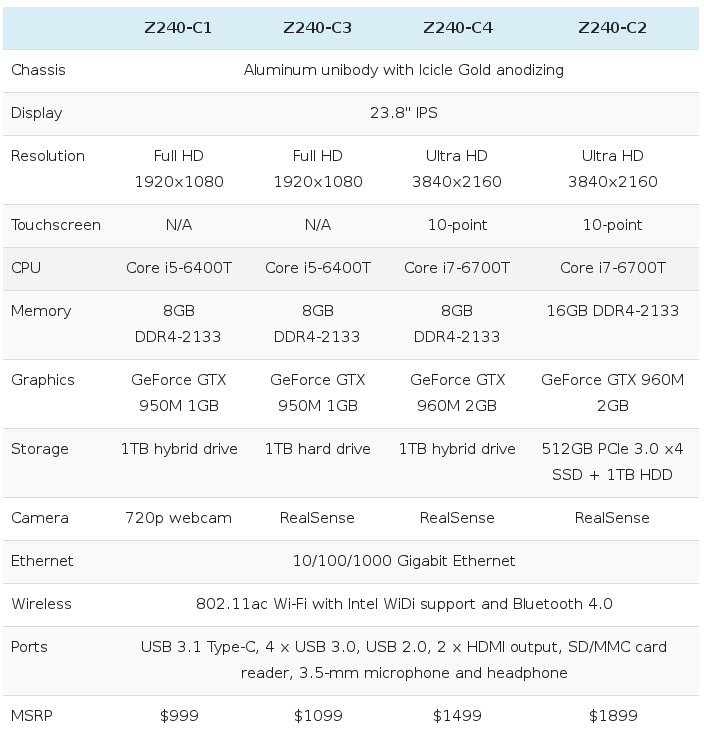 Prices start at $999 all the way up to $1899. The Z240-C3 and Z240-C4, in particular, will be available exclusively from the Microsoft Store and will come with a pure Windows 10 installation, meaning no bloatware in sight.