ASUS VivoMini PC with Celeron now available from Newegg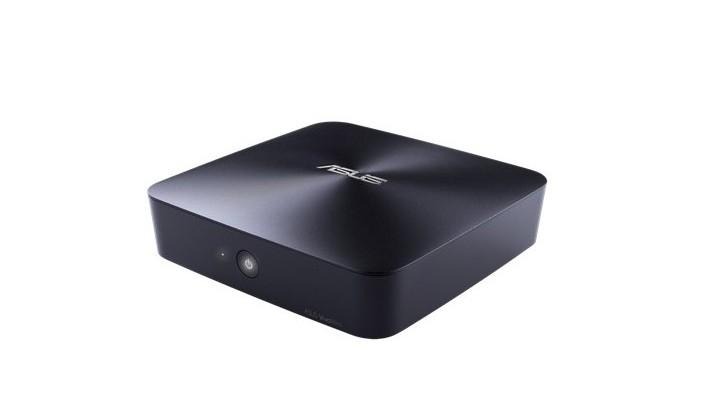 We may receive a commission on purchases made from links.
It's been a few months since ASUS revealed its vision for a small PC box in the VivoMini, but now it is starting to turn that vision into reality, albeit in a less impressive and slightly disappointing way. The VivoMini PC that is now for sale on Newegg does indeed bear a 4th generation Intel Haswell chip, but only of the Celeron kind. It also comes with a price tag that, though not significantly much, is just a bit higher than the $150 mark ASUS was aiming for.Unveiled September last year and shown again at CES this year, the VivoMini was ASUS answer to the growing number of low-power, general purpose computing boxes in the market. The aim was to deliver just enough computing power to get you through your basic needs, like office productivity or web surfing, without taking up too much space, using up too much power, or making too much noise.
ASUS promised models with 4th gen Core i3 and Core i5 processors, and indeed that promise still stands. But those models are yet to come and for now, those who might want to get their hands on a VivoMini will have to settle with a 4th gen Intel Celeron 2957U, a low-power dual-core chip that has a benchmark of 1.4 GHz. That said, Intel's darlings for this year are already the 5th gen Broadwell chips, so even with the Haswell Core i3 and i5, the VivoMini would still be sitting on the "older" end of the line.
This VivoMini, in particular, is the UN42-M023M, the barebones model of the line, meaning it has all the slots ready but empty. It has space for 2 DDR3L SODIMMs for RAM, up to 16 GB in total supported. It can also support m-SATA SSD drives in 32, 64, 128, and 256 GB configurations. In contrast, the Core versions are expected to come with 2 GB of RAM, 32 GB of SSD storage, and Windows 8.1 with Bing already packaged. In all other aspects, all models will have the same features, with an HDMI port as well as a DisplayPort output, an SD card reader, USB 3.0 ports, WiFi, Bluetooth, and Ethernet.
Newegg is selling this mini PC for $160, a mark up from ASUS' $149 goal. No word yet how much more the Core i3 and i5 versions might cost when they come out.
VIA: Liliputing