Asus VivoBook E403SA notebook has up to 14 hours of battery life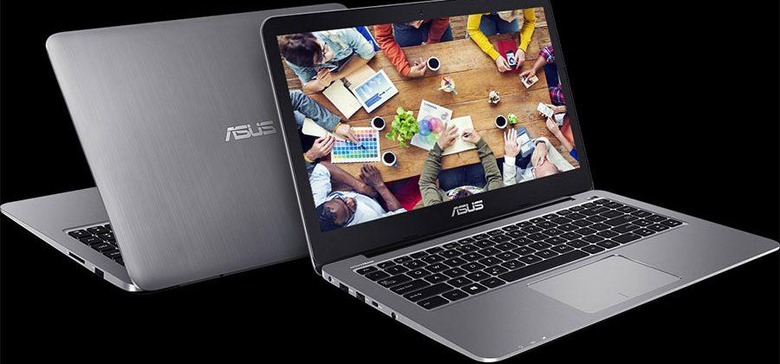 A very thin and lightweight notebook and a notebook with good battery life don't always go together. The problem is thin and light machines often can't pack a large enough battery to give an all day runtime with use. The Asus VivoBook E403SA is thin with a profile of 17.9mm and it weighs in at 1.5 kg.
With that thin and light design, the machine still packs enough battery power for a claimed 14 hours of runtime. Granted that will vary significantly depending on what you are doing. To keep the user comfortable while working, Asus uses IceCool technology to keep the palm rest surface temperature between 28C and 35C, which is lower than body temperature.
Asus says that it uses the same sort of tech found in smartphone touchscreens for the track pad on the notebook to deliver a more intuitive and accurate touchpad experience. That touchpad does support gestures for zooming, scrolling and swapping apps. The keyboard of the 14-inch notebook is full-size and has a chicklet style design good for up to ten million keystrokes.
The machine is available with up to a quad-core processor and uses a fanelss design. Processors available include the Celeron N3050 dual-core, Celeron N3150 quad-core, and Pentium quad-core N3700. The machine can be had with up to 4GB of RAM and uses Intel HD Graphics. The 14-inch screen has 1366 x 768 resolution and uses LED backlighting. Storage options include 32GB or 64GB of eMMC. A memory card reader, VGA camera, Bluetooth, and WiFi are integrated. The battery is a 57 Whrs polymer unit and connectivity options include a combo audio hack, USB 3.0 port, USB 2.0 port, USB-C Gen 1 port, and HDMI output. Stereo W speakers and a microphone are integrated as well.
SOURCE: Asus