Asus UX series notebooks shown off at Computex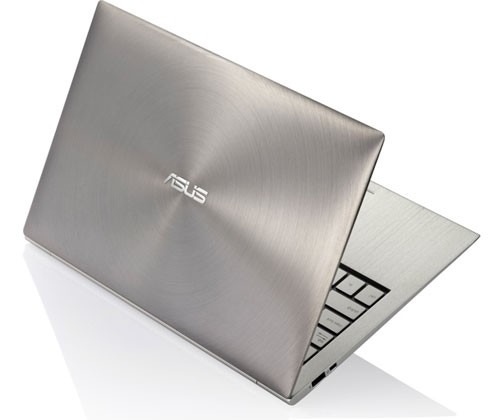 Asus always has a big presence at Computex and this year is no exception. One of the new items that Asus is showing off at Computex this year is the new UX series ultraportable notebook. The line was developed in close cooperation with Intel and the big feature of the line is the thin profile. Asus says that the cool design of the machines draws inspiration from luxury timepieces. The UX series uses an aluminum alloy shell with a unique spun finish on the polished surfaces.
The hinges on the lid are reinforced and the notebook is only 17mm thick. The UX notebooks will use second generation Intel Core processors up the Core i7 line and the machines will also use SATA 6Gb/s SSDs inside with the Instant on Feature to resume the notebook in seconds. Exactly what processors and how much storage will be offered in the UX line is unknown at this point.
The UX series will have batteries inside that are good for up to seven hours per charge. The keyboards used on the notebooks are oversized and the touchpad used is described as smartphone-like. I would assume that to mean the touchpad supports gestures. I would expect that as Computex rolls on this week we would hear more details on the UX notebooks and other new gear from ASUS.