ASUS Unveils The Eee Slate EP121, The World's Most Powerful Tablet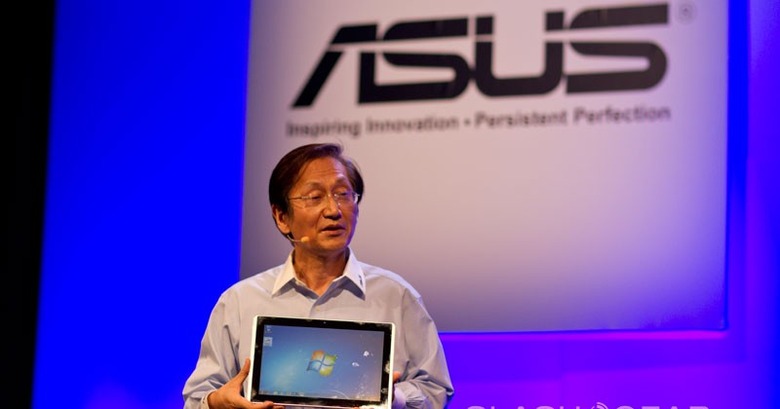 Today at its press conference in Las Vegas, ASUS has introduced a full windows tablet boasting a "No Compromise" solution for business users. The Eee Slate EP121 features an impressive 12-inch (1280x800) multi-touch display and will run full Windows 7 Home Premium.
ASUS wanted to provide users with multiple input options for the large device. You can use the Wacom pen, multi-touch, or a Bluetooth attached keyboard making it ultra-versitile. Text input from the stylus was flawless and very responsive and accurate.
From the demo, we saw the Eee Slate EP121 bring up a 1080p video with no lag while doing some extensive photo editing in Adobe Photoshop CS5. Initial impressions of the device was that it was incredibly powerful. Being described as "desktop-like speed" for the first time on a tablet, its being said to be the Worlds Most Powerful Tablet.
The device will be based on the Intel Core i5 and will run Windows 7 Home Premium. Shipping in January the EP121 will sell for $999-$1099.