ASUS U6V-B1-Bamboo ultraportable laptop up for pre-order on Amazon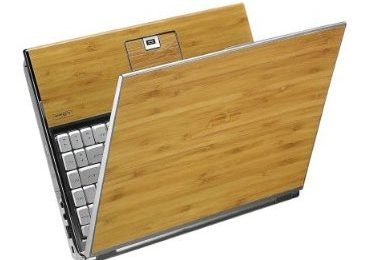 We may receive a commission on purchases made from links.
If you want an environmentally-friendly laptop, it can be hard to find a product that is sufficiently green. However, at the very least, you can be assured that the exterior of your notebook is eco-conscious with the ASUS U6V-B1-Bamboo laptop.
In fact, you can now pre-order this 12.1-inch ultraportable laptop on Amazon.com. It features a Moso bamboo cover and palm rest that is "artisan grade," making it stylish and sustainable. The touch pad also has bamboo fiber patterns on it, making it feel as though you're scrolling and pointing on a bamboo surface.
Specs for the ASUS U6V-B1-Bamboo include a 2.53GHz Intel Core 2 Duo T9400 processor, a 320GB hard drive, a NVIDIA GeForce 9300M GS 256MB graphics card and more. The display is LED backlit and features a 1280 x 800 resolution. An optical drive is included and you can expect to be running on Windows Vista Business. This bamboo wonder is available for pre-order on Amazon now for $1,999.