Asus Transformer Prime tablet snapped with new keyboard dock in tow

Like many geeks today, we have a soft spot for tablets. Not just any tablet mind you, only tablets that are cool. The new Asus Transformer Prime tablet is certainly cool and the tablet has turned up in some new pictures. The new pics show the tablet with a new keyboard dock. We don't have all the details on the Transformer Prime at this point, but we do have a bunch of rumors about what the tablet will have inside.
The Prime is expected to sport a quad-core NVIDIA Tegra 3 chip inside and run the Android 4.0 Ice Cream Sandwich OS. The tablet has an aluminum frame and the big feature is the keyboard dock that turns the tablet into a notebook so you can type faster and more comfortably. The keyboard the dock uses appears to be your standard Asus fare with chicklet keys and an irritatingly small right shift key.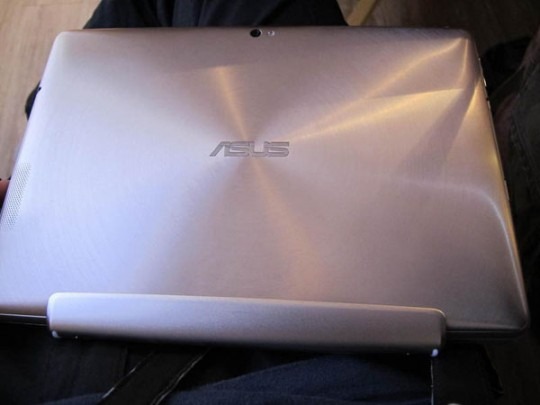 Other things about the tablet include a 10-inch screen, audio ports, micro-HDMI output and a microSD card slot. The official announcement and full specs of the machine are expected on November 9. I hope the tablet lives up to the rumors and doesn't cost a fortune, it looks pretty cool.
[via Android Community]