ASUS Transform Mini 2-in-1 goes up for pre-order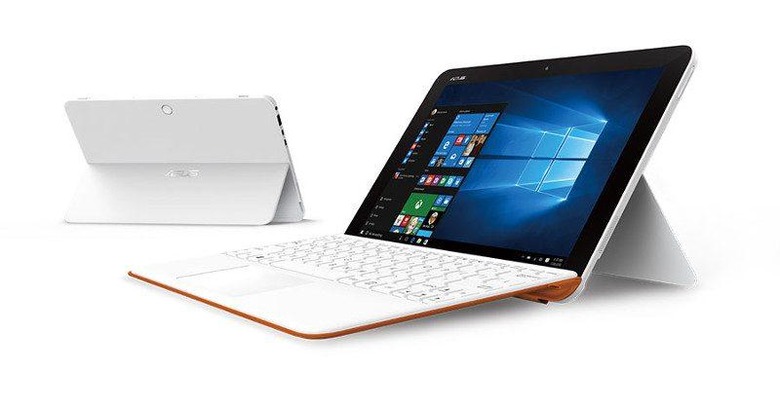 We may receive a commission on purchases made from links.
The unexpected success of Microsoft's Surface tablets inspired OEMs to give the nascent 2-in-1 form factor their own spin. But some manufacturers aren't too shy about being inspired by the same design as well. The ASUS Transformer Mini, formally the Transformer Book T102HA, unabashedly looks like a Microsoft Surface, close enough to a non-Pro Surface 3. But ASUS' Windows 10 tablet, which is now available for pre-order, has a few things over Microsoft's flagship tablets. It is, on paper, lighter, not to mention a whole lot cheaper too.
You will most likely notice the design of the ASUS Transformer Mini immediately. You might even mistake it for a Surface 3. Perhaps to the disappointment of fans of ASUS' Transformer devices, this particular model adopts Microsoft's kickstand design, which has proven to not always work on all surfaces and in all circumstances. That said, it also went for the same soft keyboard cover style. However, that may have contributed to the 2-in-1's boasted lightweight feature, weighing only 1.7 lbs with the keyboard and 1.2 lbs without.
Continuing the comparison with the Surface 3, there are also other disappointing aspects. The 10.1-inch screen, for example, goes only as far as 1280x800. The processor is also a Cherry Trail Intel x5-z8350. The disappointment, however, mostly ends there, as the ASUS Transformer Mini also boasts of many of the same specs as the Surface 3, like 4 GB of RAM and 128 GB storage, a full-sized USB port in addition to a microSD port, and even a stylus that already comes with the package.
The Transformer Mini also has one thing over the Surface 3 aside from the weight. At its price, it already comes with a fingerprint sensor for Windows Hello authentication.
Of course, its biggest advantage is its $399 price tag, a good hundred dollars below the Surface 3. There is no sign yet of a cheaper 64 GB model, if that still exists. For now, only the ASUS Transformer Mini T102HA is available for pre-order on Amazon and B&H Photo, with no shipping date indicated.