ASUS ROG Phone pulls out all the stops for Android gaming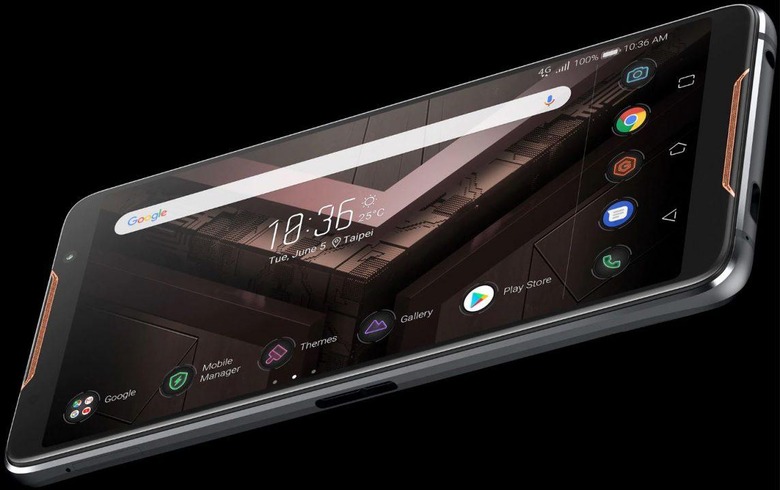 We've seen manufacturers announce a number of Android gaming phones recently, and now ASUS Republic of Gamers has decided to throw its hat into the ring. Today the company officially unveiled the ASUS ROG Phone at Computex 2018, and it seems like a pretty beastly device. In fact, it might even be a bit overkill given the current state of Android gaming.
Of course, with the arrival of games like Fortnite and PUBG, Android gaming seems to be evolving beyond the standard fare we've seen for years, so in some ways, the ROG Phone was inevitable. Indeed, this phone seems to be specifically crafted for playing Fortnite and PUBG, as it's been outfitted with a Snapdragon 845 overclocked to 2.96GHz. That's about as top-shelf as it gets with mobile CPUs, and it's paired with 8GB of RAM to keep things running smoothly.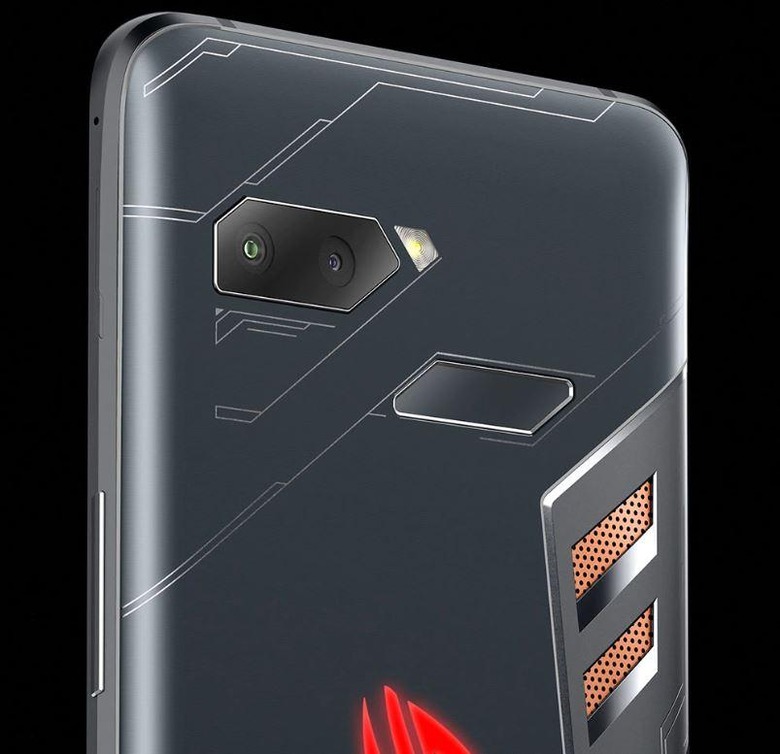 The 6-inch AMOLED display boasts a 90Hz refresh rate – not quite as good as the Razer Phone's 120Hz refresh rate, but good enough for Android gaming nonetheless. It also supports HDR and offers a 1ms response time, so it sounds like you won't have anyone to blame but yourself if you wind up missing your shots in PUBG.
Cooling is handled by ROG's GameCool system, which employs "highly efficient 3D vapor-chamber cooling." This, in turn, grants a lot more surface area for heat dissipation, which is key for graphics-intensive gaming. After all, if your handset overheats, it doesn't really matter how powerful your hardware is, because it'll be throttled down to cool off.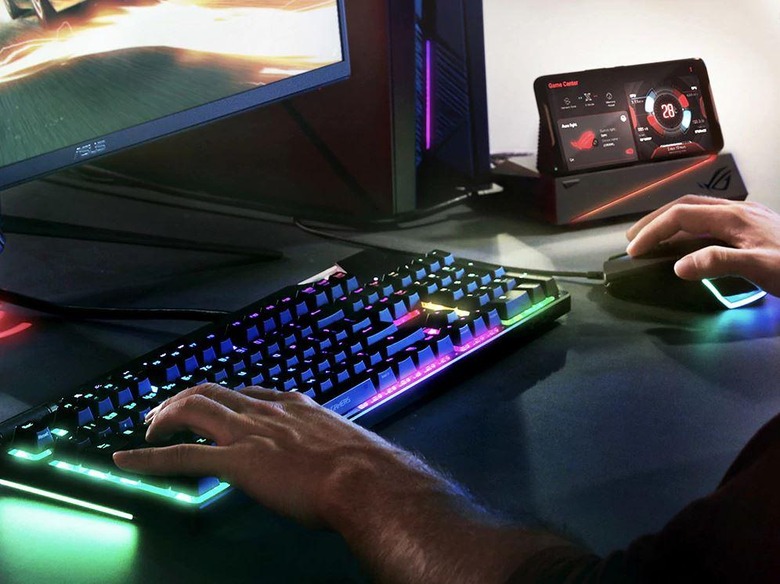 If that GameCool system somehow doesn't provide enough cooling for what you're playing, there's also a detachable AeroActive Cooler fan accessory you can attach to the device. Accessories are actually a big focus of the ROG Phone, and the ones ASUS has announced thus far seem pretty impressive. There's the TwinView Dock, which turns the ROG Phone into a dual-screen console not entirely unlike the Nintendo DS, and the Mobile Desktop Dock that allows you to connect to an external monitor and play with a mouse and keyboard.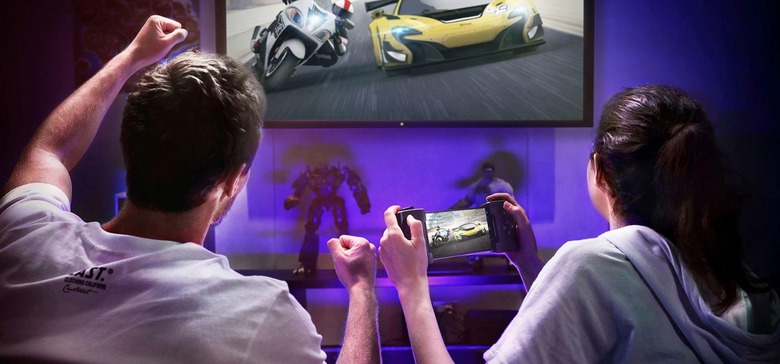 For gaming on the go, there's also the Gamevice controller, which adds a bunch of physical buttons and gives you a final package that appears somewhat similar to the Nintendo Switch. Finally, the WiGig dock will allow you to wirelessly connect to an eternal display, so ASUS is definitely covering a lot of ground with the accessories it's announcing today.
Other notable features include a 4,000mAh battery, a pair of air triggers that can be used for any on-screen action, a side-mounted USB-C port, and a 3.5mm headphone jack. The ASUS ROG Phone certainly sounds like a beast of a device, but now the big question is one of price. Just how much is it going to cost? We're not sure right now, as ASUS won't announcing pricing information until the phone launches in Q3 2018. Stay tuned.