ASUS ROG Phone is almost perfect but needs this one thing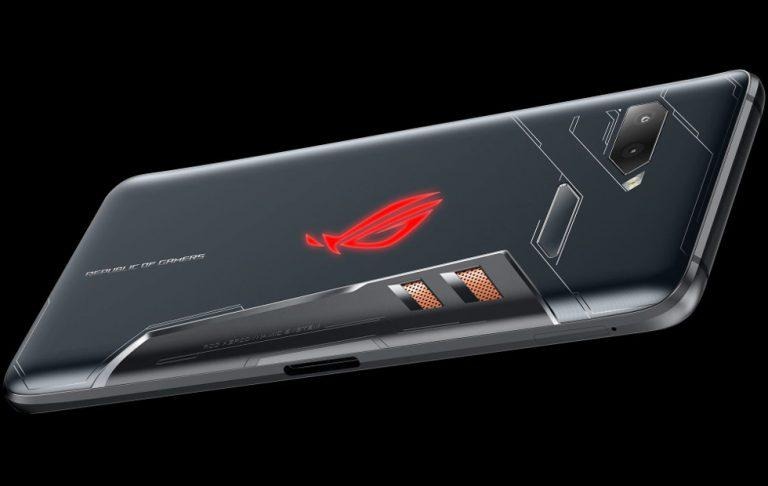 The ASUS ROG Phone, the fourth in a new generation of gaming-centric Android smartphones, is going to be compared a lot with the Nintendo Switch. And, to a lesser extent, the Nintendo DS. On paper and at first blush, it definitely checks of the right boxes to sing to gamers' hearts. While we anxiously and excitedly await the time for a more in-depth review, we can already see how the ASUS ROG Phone could easily snatch the mobile gaming crown. That is, if ASUS can implement one feature that's missing from almost all mobile gaming phones and accessories.
It's less about the specs
Of course, hardware specs play an important part in the equation. A middling Snapdragon 420 paired with 2 GB of RAM and topped with 720p screen will hardly make for an impressive mobile gaming experience. But given most high-end phones have nearly identical specs, hardware becomes less of a unique selling point.
Of course, the higher-binned Qualcomm Snapdragon 845, running at 2.9 GHz instead of the usual 2.8 GHz is a boost to the performance. ASUS also opted for a middle ground between the refresh rates of normal smartphones and souped up 120 Hz of the likes of the Razer Phone to get a better 1 ms pixel response, or so it promises. All of these necessitated a custom kind of cooling system, one that you'd never imagine finding on a smartphone, to prevent incidents of Galaxy Note 7 proportions. There's no question that the ASUS ROG is built like a beast and looks like one, too, but that's hardly its most compelling features.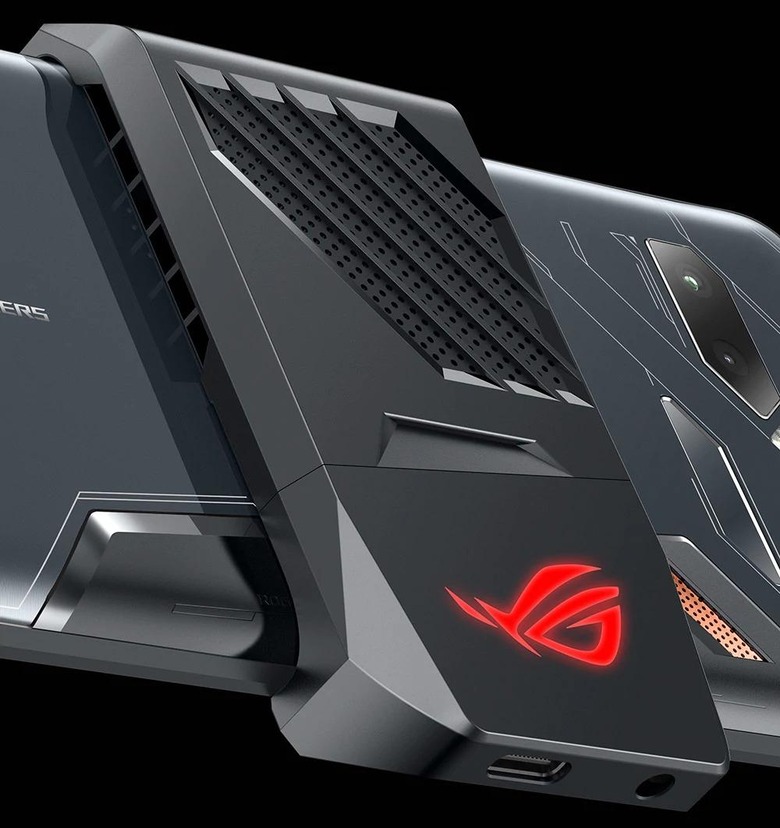 Design smarts
The ASUS ROG is going to look crude, cold, and industrial beside a Galaxy S9 and an iPhone X, but that's not going to be a problem. The market that ASUS is targeting for this phone love those sharp corners and LED lights. ASUS may have even gone overboard with the latter. But the ASUS ROG's design isn't just about how it looks. As they sometimes say in design, form should follow function.
If you have ever tried playing on your smartphone while charging it or while using wired headphones, you'll immediately know the one design flaw that smartphones have when it comes to gaming. Cords get in the way because ports are designed for only a specific orientation only. It's like the Nintendo Switch's USB port problem in reverse. Since we're probably still years away from OTA wireless charging, ASUS implemented a solution that is both straightforward and odd at the same time: have another port on the phone's side.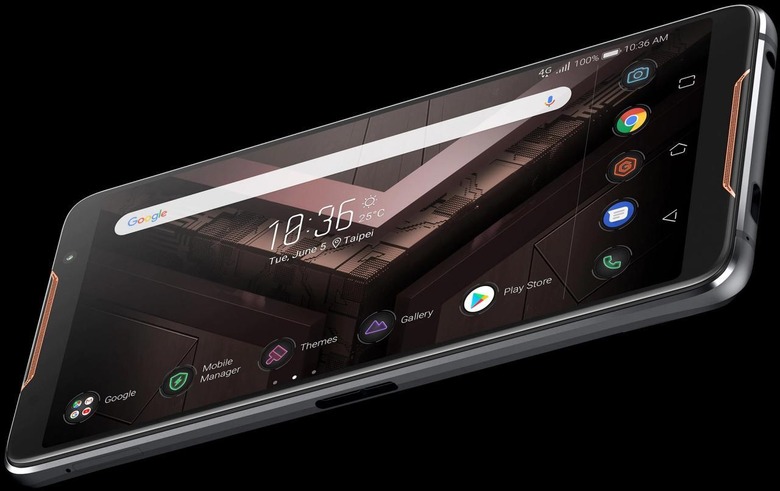 This almost common sense solution opens the ROG Phone up to a lot of possibilities. Of course, you can charge while playing but it also allows the phone to be docked in landscape orientation, a more natural position for gaming screens. It also allows the AeroActive Cooler add-on to conveniently provide additional cooling, keep the phone charging, and offer a 3.5 mm jack to also get headphone cords out of the way. Yes, it will be odd to see a slot on the side of your phone when using it like normal, but it's one of those compromises users will probably be willing to make for the added convenience and functionality.
It's all about the extras
At the end of the day, though, the ASUS ROG Phone's biggest strength, and also its potential weakness, are the accessories that truly make it a gaming phone. Through its Republic of Gamers brand, ASUS knows gamers only too well. It knows they love accessories and add-ons that add power to a machine beyond what they initially bought it for. And while most of those add-ons have been around in the market for quite a while now, the way ASUS has positioned them as one big gaming ecosystem is admittedly genius.
The Mobile Desktop Dock is pretty much the Samsung DeX for gaming. In fact, it might exactly be like the Samsung DeX since ASUS hints it could be used for more productive uses as well. Gamevice has been making split controllers even before the Switch made that particular design hot but pairing the ROG Phone with a low-latency WiGig Dock is something very few have thought of doing. We've seen dual-screen handhelds (Nintendo DS) and phones (Kyocera Echo, ZTE Axon M), but the TwinView Dock is definitely the most creative we've seen so far. It definitely has potential, if ASUS can turn that into reality.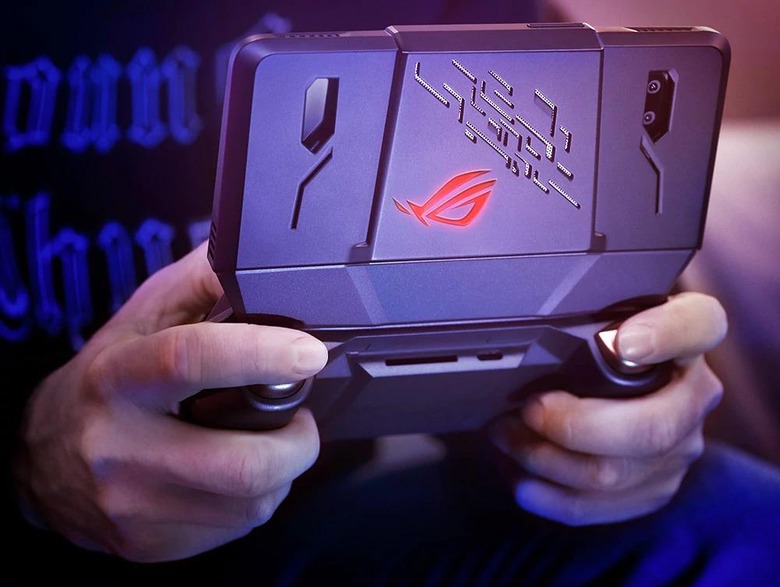 But while these make the ASUS ROG Phone unique, they could also make it common in the near future. These accessories already exist separately and, now that the cat is out of the bag, they can easily be replicated by others.
Control issues
ASUS could still have an edge over those if it manages to implement one thing that, so far, only French OEM Archos has attempted: mapping physical controls to touch gestures. The ASUS ROG definitely has the hardware but, sadly, Android and game developers have a very restricted vision of what mobile gaming can be. To be fair, mobile games have to be designed with touch first in mind. But there has been API for controller support for years now that very few use.
If neither Google nor developers will do the work to enable game controller support for their games, then it might be up to OEMs or even third parties to do the work themselves. It's not impossible, though the work is probably not that easy, otherwise, it would be that common now. Archos' GamePads (RIP) had this feature that would let you map the built-in hardware buttons and D-Pad to areas on the screen that correspond to certain actions or UI items. If the ROG Phone's AirTriggers work the same way, then ASUS is already halfway there.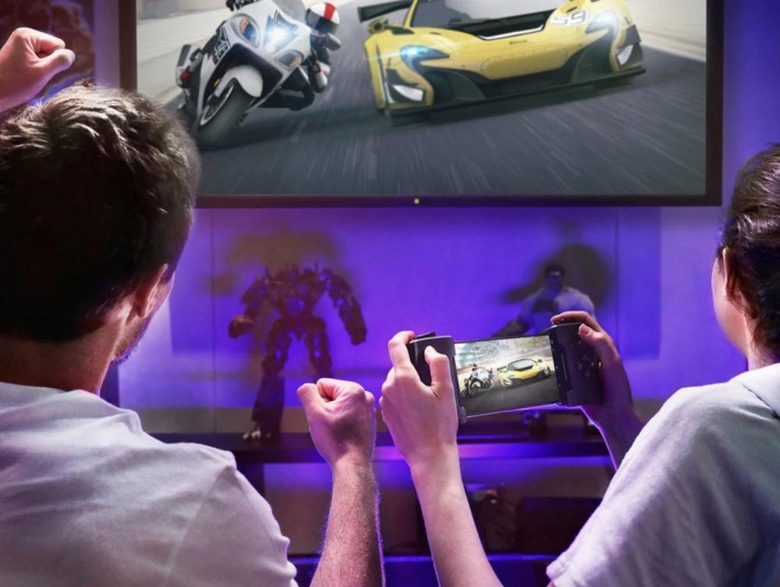 The same goes for keyboard and mouse control but perhaps to a lesser extent. There are definitely mobile games that would be perfect for these PC input devices but some don't even accept mouse clicks as taps (I'm looking at you, Shadowrun Returns). Despite advertising some gaming capabilities, Samsung doesn't seem to be that interested in that aspect of its DeX. Given its game-centric design, the ROG Phone should take that lead.
Wrap-up
The ASUS ROG Phone is just a few days old and yet it's already generating a lot of buzz. A lot more than the Razer Phone or, embarrassingly, even the Galaxy S9 and probably proportional to that of the Nintendo Switch. With games like PUBG and Fortnite coming to mobile, the profitability of mobile e-sports on the rise, and increasing interest in gaming phones, it's definitely a perfect time for the ASUS ROG Phone to steal the stage. Hopefully, it will perform just as well in practice.