ASUS NOVA LITE Mini 2L PC - thin, light, and really, really small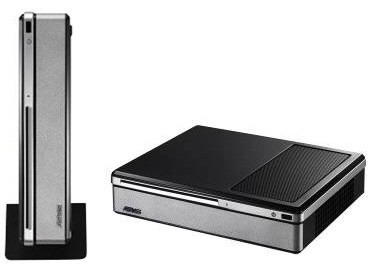 It measures in at 9.09x7.24x2 inches and weighs a mere 3.3 pounds. We have all the details for this beautiful PC except price, release date, and processor (what?), normally processor is one of the few details we do get, oh well.
It has an 80 or 160 gigabyte hard drive, a DVD burner, Ethernet, 2GB of DDR2, built-in speakers, 4 USB 2.0 ports, DVI and VGA, and audio in/out ports. Some models even have WiFi built in.
Its made for basic every day computing so I'd be willing to wager its processor isn't anything to write home about, but it'd probably be good enough for the usual web browsing, music and video playing, but likely not in high definition, and then the usual Office Suite related tasks. Then again, if you too whatever version of Windows that's likely to be on it off and put Linux on its probably powerful enough to be a web server for that.
[via engadget]