ASUS ME301T 10-inch tablet leaks, Tegra 3 quad-core and Jelly Bean in tow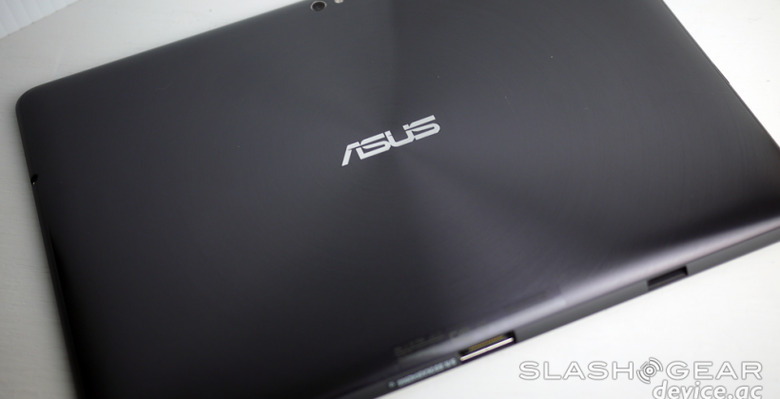 It's no surprise that ASUS has a few surprises for us in 2013, and we'll no doubt see a range of new tablets from the company shortly. Case in point: Some new juicy details about an Asus ME301T tablet have surfaced, and we're looking at some pretty impressive specs, including an NVIDIA Tegra 3 chip and Android 4.1 Jelly Bean.
The Asus ME301T Memo Pad10, as it'll be called, is a 10.1-inch tablet running Jelly Bean, and it will feature NVIDIA's Tegra 3 quad-core processor with 1GB of RAM and 16GB of internal storage. It's also said that it will come in two variants: WiFi only and WiFi+3G. We're also looking at a 1280x800 HD display for the leaked device.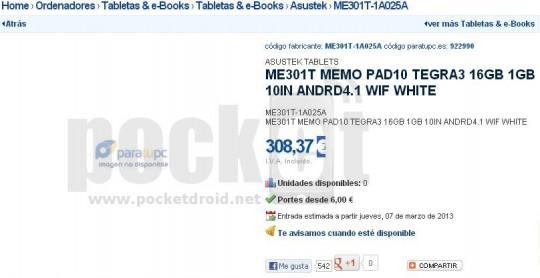 For what it's worth, the company's Nexus 7 was listed as the ME370T, and their new budget-minded rumored tablet is currently being listed as the ME172V, so the ME301T could be reminiscent of the Nexus 7 in some way, but we guarantee that ASUS will put their own spin on the device, including some sort of smooth aluminum shell.
Rumors point to a February release date with a price tag of just over €300, although, the price may be different once it hits the states. Other than that, ASUS might unveil the new tablet at CES 2013 next week, along with a slew of other new devices, so be prepared to get your ASUS fix starting in a few days.
[via Android Community]