Asus looking to use LED backlights in upcoming Ultraportable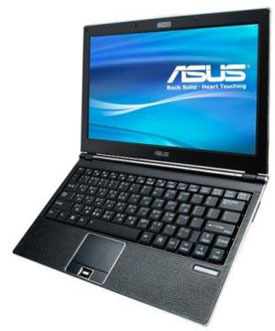 Everyone knows that LEDs are great for just about anything. They are bright, use very little power, and are relatively inexpensive. Asus is hoping that they'll also be great for backlighting on laptops. This will allow them to create thinner laptops with brighter screens, and more importantly longer battery life. As much as 45 minutes of extra battery life according to Asus.
The first laptop to sport these new screens will be the Asus U1F Ultraportable. The U1F will have an 11.1" WXGA+ screen, use an ULV Core Duo processor and run Windows Vista. The unit will weigh only 2.2 pounds. The notebook is expected to be shown at the CeBIT expo this March.
Asus U1F Ultraportable to Feature LED Backlit Display [via dailytech]